The annual Dublin Core conferences bring together leading metadata researchers and professionals from around the world. The Proceedings of the International Conference on Dublin Core and Metadata Applications cover a full range of topics related to standards and technologies for metadata.
In addition to the availability of the full proceeding for the conference here on this website, the peer reviewed parts of the proceedings for 2001-2016 are published and permanently available at http://dcpapers.dublincore.org/.
DC-2017, Washington, D.C.

October 26, 2017 – October 29, 2017

 

Hyatt Regency
Washington D.C. (Crystal City, Virginia)
2799 Jefferson Davis Highway, Arlington, VA
« Map Location »

Advancing metadata practice: Quality, Openness, Interoperability

Following up on DC-2016 in Copenhagen, with its look towards the changing role of metadata in the Second Machine Age, this year's conference will focus on technologies and practices that are advancing how we can create and manage good metadata. Interoperability and openness have been guiding principles of the DCMI community for over twenty years, and these principles have evolved through the development of Semantic Web standards and Linked Open Data. A deluge of new data sources is magnifying the perennial challenge of metadata quality but also inspiring the development of innovative tools, practices, and solutions, the focus of this year's conference.

In conjunction with each conference, the DCMI community holds an Annual Meeting at which DCMI citizens discuss ongoing work in areas such as vocabulary management, website design, and RDF validation. Together, the Conference and Annual Meeting provide opportunities for seasoned professionals, newcomers, students, apprentices, and early career professionals to share knowledge and experience. The meeting is a venue for practitioners in public- and private-sector initiatives to network and compare notes. Following the pattern of last year's conference in Copenhagen, DC-2017 will overlap with the annual meeting of ASIS&T, providing additional opportunities for professional interaction.

These gatherings advance DCMI's mission of promoting the interoperability and harmonization of metadata, from element schemas and Semantic Web vocabularies to application profiles, ontologies, and knowledge organization systems.

Program Committee Chairs

Carol Jean Godby, Senior Research Scientist, OCLC Research
Mike Lauruhn, Disruptive Technology Director, Elsevier Labs

---

#dcmi17

General Schedule

Thursday, 26 October (Conference)

Opening, Keynote, Presentations, Papers, Special Sessions
& Posters/Reception

Friday, 27 October (Conference)

Presentations, Papers & Special Sessions

Saturday, 28 October (Conference)

Workshops & Tutorials

Sunday, 29 October (Annual Meeting)

DCMI Boards & Committees

---

 

 

Sayeed Choudhury
Johns Hopkins University

The Role of Metadata in the Open Knowledge Age?

The rise of automated assistants such as Alexa, Siri, and Cortana raise the prospects for compelling, new forms of information discovery. Underlying the heart of these systems are information graphs in the form of linked data. As computational techniques and processing power grows, it becomes possible to imagine a world of where one could simply ask questions relating to complex topics or queries that go beyond purchasing items or asking about the weather. Companies such as Google, Facebook and Amazon and publishers such as Elsevier have invested significant resources into the development and analysis of information graphs. Have libraries and non-profit publishers developed similar capabilities?

What is the role of metadata in this type of environment? Is there a role for metadata in such a scenario? This keynote presentation offers a glimpse of possible future scenarios based on the usage of information graphs and poses questions regarding the role of metadata and the organizations that produce, manage, and preserve metadata.

Biography

G. Sayeed Choudhury is the Associate Dean for Research Data Management and Hodson Director of the Digital Research and Curation Center at the Sheridan Libraries of Johns Hopkins University. He is a President Obama appointee to the National Museum and Library Services Board.

Choudhury is a member of the Executive Committee for the Institute of Data Intensive Engineering and Science (IDIES) based at Johns Hopkins. He is also a member of the Board of the National Information Standards Organization (NISO) and a member of the Advisory Board for OpenAIRE2020. He has been a member of the National Academies Board on Research Data and Information, the ICPSR Council, the DuraSpace Board, Digital Library Federation advisory committee, Library of Congress' National Digital Stewardship Alliance Coordinating Committee, Federation of Earth Scientists Information Partnership (ESIP) Executive Committee and the Project MUSE Advisory Board. He has been a Senior Presidential Fellow with the Council on Library and Information Resources, a Lecturer in the Department of Computer Science at Johns Hopkins and a Research Fellow at the Graduate School of Library and Information Science at the University of Illinois at Urbana-Champaign. He is the recipient of the 2012 OCLC/LITA Kilgour Award. He has testified for the Research Subcommittee of the Congressional Committee on Science, Space and Technology. Choudhury has served as principal investigator for projects funded through the National Science Foundation, Institute of Museum and Library Services, Library of Congress' NDIIPP, Alfred P. Sloan Foundation, Andrew W. Mellon Foundation, Microsoft Research, and a Maryland based venture capital group.

He is the Product Owner for the Data Conservancy which focuses on the development of data curation infrastructure. He has oversight for data curation research and development and data archive implementation at the Sheridan Libraries at Johns Hopkins University. Choudhury has published articles in journals such as the International Journal of Digital Curation, D-Lib, the Journal of Digital Information, First Monday, and Library Trends. He has served on committees for the Digital Curation Conference, Open Repositories, Joint Conference on Digital Libraries, and Web-Wise. He has presented at various conferences including Educause, CNI, JISC-CNI, DLF, ALA, ACRL, and international venues including IFLA, the Kanazawa Information Technology Roundtable, eResearch Australasia, the North America-China Conference, eResearch New Zealand and the Arabian-Gulf Chapter of the Special Libraries Conference. — EDUCAUSE

 

---

DC-2017 Activities

Program Abstracts Available Abstracts of Papers, Project Reports, Presentations & Posters are available « here ».

In addition to the peer reviewed Papers, Reports, Presentations and Posters, a growing array of exciting Tutorials, Workshops & Special Sessions are under development to engage metadata researchers and practitioners in the latest innovations in modeling, design, technologies and best practices.

---

Special Sessions

---

Title: Taming the Graph: Profiles over Linked Data
Day/Time: Friday, 8:30-5:00
Room: Prince William (3rd Floor)

Abstract: The idea of application profile was proposed at a Dublin Core workshop in 2000 as a way to customize metadata for specific application domains, mixing-and-matching multiple metadata vocabularies as needed, and to share these customizations within communities of practice. This day-long event will start with a look back at how the discourse around profiles has evolved since 2000, then it will examine new technologies that can help us tame the boundless sea of Linked Data with controlled metadata. This event is sponsored by the DCMI, which participates in W3C efforts to develop standards relevant to profiles and seeks direction for its future work, and by LD4, a coordinated program to advance the use and utility of linked data in research and cultural heritage organizations, especially libraries.

Presenters:

Morning Session 1: The Role of Profiles (90 min)

"Application Profiles" since DC-2000

Tom Baker, DCMI

Pieces of the profile puzzle

Karen Coyle, Consultant

Profiles and Data Quality

Stefanie Rühle, SUB Goettingen

Morning Session 2: Developing and Using Profiles (90 min)

Requirements for BIBFRAME profiles

Kirk Hess, Library of Congress

Structured methods for developing profiles

Mariana Malta, Polytechnic of Oporto

Agile, data-driven methods for developing profiles

Eric Prud'hommeaux, World Wide Web (W3C)

Discussion

Afternoon Session 1: Expressing and Profiling Data (90 min)

JSON-LD: The data syntax and its uses

Gregg Kellogg, Consultant at Spec-Ops

ShEx: the Shapes Expression Language

Eric Prud'hommeaux, World Wide Web (W3C)

Afternoon Session 2: Sharing profiles (90 min)

Documenting profiles and vocabularies on the Web

Paul Walk, Edinburgh University

Maintaining RDF vocabularies in spreadsheets

Gregg Kellogg, Consultant at Spec-Ops

Answering the questions posed

« More info...»

---

Title: Linked Data for Production (LD4P): Technical services workflow evolution through Tracer Bullets
Day/Time: Thursday, 1:30-3:00
Room: Prince William (3rd Floor)

Abstract: Linked Data for Production (LD4P) is a Mellon-supported collaboration between six institutions (Columbia, Cornell, Harvard, Library of Congress, Princeton, and Stanford) to begin the transition of technical services production workflows to ones based in Linked Open Data (LOD). This first phase of the transition focuses on the development of the ability to produce metadata as LOD communally, the enhancement of the BIBFRAME ontology to encompass the multiple resource formats that academic libraries must process, and the engagement of the broader academic library community to ensure a sustainable and extensible environment. As its name implies, LD4P is focused on the immediate needs of metadata production such as ontology coverage and workflow transition. The focus of LD4P is on the identification, evaluation and adaption of existing viable tools to immediate production needs. A related project, LD4L-Labs, focuses on solutions that can be implemented in production at research libraries within the next three to five years. Their efforts focus on the enhancement and development of existing or new linked data creation and editing tools, exploration of linked data relationships, analysis of the graph to directly improve discovery, BIBFRAME ontology development, piloting efforts in URI persistence, and metadata conversion tool development needed by LD4P and the broader library community.

As part of LD4P, Stanford is leading the development of a Performed Music Ontology and is converting four key technical services production pathways from MARC-based to RDF-based in a project called the Tracer Bullets. In this panel, we will discuss our work on these projects, highlighting achievements and difficulties of current efforts, as well as plans for future work.

Panel Presenters:

Introduction

Philip Schreur, Stanford University

Workflow Analysis

Arcadia Falcone, Stanford University

MARC Data Enhancement and Conversion

Josh Greben, Stanford University
Nancy Lorimer, Stanford University

Tooling

Josh Greben, Stanford University
Nancy Lorimer, Stanford University

Digital Repository

Christina Harlow, Stanford University

« More info...»

---

Title: Developing a Metadata Community Response in the Post-Truth Information Age
Day/Time: Thursday, 3:30-5:00
Room: Arlington/Fairfax
Sponsored By: DCMI Governing Board

Presenter & Moderator: David Clarke, Synaptica

Abstract: Post-truth issues are adversely affecting people all around the world. The metadata and knowledge organization communities have a mission to help people access information that is as objective, comprehensive and as relevant as possible. This session is an open invitation to members of our community to engage with these issues, contribute ideas for solutions, and consider whether DCMI has a potential role to play in charting a path forward.

In 2016 the Oxford English Dictionary chose 'post-truth' as word of the year. Their decision was based on the proliferation of fake news stories and misinformation that accompanied both the US national election and the British EU referendum. On Earth Day in April 2017 thousands of people gathered in London for a March for Science, protesting the negative impact of post-truth culture and politics on science, research and education.

How can the metadata community engage with, and respond to, these issues? In this session, David Clarke will describe the problem space and comment on the issues from the perspective of knowledge organization and information science. The session will include ample time for delegate participation, including a discussion about how the metadata community can get involved and contribute ideas for solutions.

« More info...»

---

Title: How to Design & Build Semantic Applications with Linked Data
Day/Time: Thursday, 10:30-12:00
Room: Prince William (3rd Floor)

Presenters:

David Clarke

, Syncaptica


Alasdair Macdonald

, University of Edinburgh


Scott Renton

, University of Edinburgh

 

Abstract: This Special Session on accessing and navigating visual content will include two presentations, demonstrations and a concluding discussion. Dave Clarke of Synaptica and Claire Knowles and Scott Renton of the University of Edinburgh will describe and demonstrate examples of standards and technologies for accessing and navigating visual content; but, each will focus on different technologies and standards. Dave's presentation will focus on re-using open ontologies such as DCMI Terms and Linked Open Data terminologies such as the Getty Art & Architecture Thesaurus (AAT) and the Library of Congress Name Authority File (LCNAF) as the building blocks for semantic applications, with specific examples of educational application based on the semantic indexing of art images. Claire Knowles and and Scott Renton's presentation will focus on the International Image Interoperability Framework (IIIF) standard for image annotation.

Dave's presentation will describe and demonstrate how to design and build rich end-user search and discovery applications using Linked Data. The Linked Open Data cloud is a rapidly growing collection of publicly accessible resources, which can be adopted and reused to enrich both internal enterprise projects and public-facing information systems. The presentation will use the Linked Canvas application as its primary use-case. Linked Canvas is an application designed by Synaptica for the cultural heritage community. It enables high-resolution images of artworks and artifacts to be catalogued and subject indexed using Linked Data. Dave will demonstrate how property fields and relational predicates can be adopted from open data ontologies and metadata schemes such as DCMI Terms, Simple Knowledge Organization System (SKOS), International Image Interoperability Framework (IIIF) and the Web Annotation Model. Selections of properties and predicates can then be recombined to create Knowledge Organization Systems (KOS) customized for business applications. The demonstration will also illustrate how very-large-scale subject taxonomies and name authority files, such as the LCNAF, DBpedia, and the Getty Linked Open Data Vocabularies collection can be used for content enrichment and indexing.

Scott Renton and Alasdair MacDonald will talk about recent developments of online collections material at the University of Edinburgh, particularly their implementation of the increasingly popular International Image Interoperability Framework (IIIF), which leads to de-siloing and smoother delivery of online media. This implementation also raised questions about metadata for digital objects and its application for discovery; a pilot project looked at using the RDA standard to build on existing metadata for a set of art prints and their digital counterparts, with the aim of enhancing discovery of the collection within and out with the University Library's catalogues and repositories.

« More info...»

 

---

Workshops & Tutorials

---

Workshop Title: NKOS Workshop
Day/Time: Saturday, 8:30-5:30
Room: Prince William (3rd Floor)

Workshop Facilitators:

Joseph Busch

, Consultant


Gail Hodge

, Information International Associates


Marcia Zeng

, Kent State University

 

Abstract: The 11th U.S. Networked Knowledge Organization Systems (NKOS) Workshop will include: (1) Presentations, typically 20 minutes plus discussion time on work related to the themes of the workshop (see below); and (2) Demonstration on work related to the themes of the workshop.

Presenters:

Courtney R. Butler

, Federal Reserve Bank of Kansas City

Joseph Busch

(Facilitator), Taxonomy Strategies

Julaine Clunis

, Kent State University

Brett D. Currier

, Federal Reserve Bank of Kansas City

Susan Pick Dubas

, World Bank

Sam Grabus

, Metadata Research Center, Drexel University

Jane Greenberg

, Metadata Research Center, Drexel University

Paul Groth

, Elsevier Labs

Diane Hillman

, Metadata Management Associates

Marjorie Hlava

, Access Innovations

Gail Hodge

(Facilitator), Information International Associates

Tao Hu

, Kent State University

Michael Lauruhn

, Elsevier Labs

Hongwei Liu

, Metadata Research Center, Drexel University

Sujit Pal

, Elsevier Labs

Cristina Pattuelli

, Pratt Institute

Jon Phipps

, Metadata Management Associates

Denisa Popescu

, World Bank

Jian Qin

, Syracuse University

Hannah Sistrunk

, Pratt Institute

Dagobert Soergel

, SUNY Buffalo

Joseph Tennis

, University of Washington

Nicholas Weber

, University of Washington

Marcia Zeng

(Facilitator), Kent State University

« More info...»

---

Workshop Title: Metadata 2020: Accelerating Scholarly Discovery
Day/Time: Saturday, 8:30-12:30
Room: Arlington/Fairfax

Workshop Facilitators:

Juliane Schneider

, Lead Data Curator, Harvard Catalyst


Chuck Koscher

, Director of Technology, Crossref


Patricia Feeney

, Product Support Manager, Crossref

 

Abstract: All of those who are involved in scholarly communications have the same end goal: to conduct, facilitate and/or communicate research, and have that research be discoverable. Whether they're funders, authors, preprint servers, publishers, libraries, repositories; or the numerous tools seeking to add value through search, discovery, annotation, or analyses; so many of these organizations contribute along the way but often important details get mistyped, misrepresented, or missed out entirely.

We all face the same problem—how to include as much useful information as possible. This includes basic information but also license information, funding/grant data, ORCID iDs, organization IDs, clinical trial data, and—along the way—corrections and retractions. How can we manage the efficient entry and use of clean and complete metadata, in a way that can grow and permeate through other systems usable by all in the scholarly communications chain?

We envision a future with better metadata, not only increasing discoverability of content, but also benefiting reputation management, attribution, discoverability, efficiency, data reproducibility and reusability, in addition to future services that don't yet exist!

A group of organizations (including Crossref, DataCite, ORCID, OpenAIRE, California Digital Library, Wikimedia, OCLC among others) have come together to rally the community around this critical issue in scholarly communications: sharing richer metadata.

Metadata 2020 is a collaboration that advocates richer, connected and reusable metadata for all research outputs with the understanding that:

Richer metadata fuels discoverability and innovation;

Connected metadata bridges the gaps between systems and communities;

Reusable metadata eliminates duplication of effort.

We seek input from librarians, publishers, aggregators, service providers, funders, data repositories and researchers, to share user stories and insights about the journey that metadata takes, and to help prioritize goals and tactics for Metadata 2020. Metadata 2020 is a campaign that is bigger than just one organization or sector, but a collective responsibility shared by us all.

This workshop invites contributions from specialists in the librarian community to help advance the library element of a metadata maturity model. This element will contribute to a larger maturity model in service of the wider scholarly communications community.

« More info...»

---

Workshop Title: Using Omeka S To Create and Share Cultural Heritage Linked Open Data
Day/Time: Saturday, 1:30-5:30
Room: Arlington/Fairfax

Tutorial Instructor:

Patrick Murray-John

, Roy Rosenzweig Center for History and New Media, George Mason University

 

Abstract: Omeka S is a fundamental rewrite of the popular Omeka Classic web publishing system for cultural heritage organizations. In this tutorial, we will describe the decisions we made in our renewed effort to improve metadata creation and dissemination. We will also have hands-on time for participants to use Omeka S and provide feedback on our metadata creation workflow.

In 2012, the Roy Rosenzweig Center for History and New Media (RRCHNM) at George Mason University (GMU) started developing a new version of our popular open-source web-publishing platform, Omeka (Classic), that was designed specifically with the principles of Linked Open Data (LOD) in mind. Developed for medium and larger GLAMs, Omeka S uses JavaScript Object Notation-Linked Data (JSON-LD) as its native data format, which makes it possible to enmesh Omeka S in the LOD world. Every Omeka S Resource (item, item set, media) has a URI, and the core software includes the following Resource Description Framework (RDF) vocabularies, which maximizes its data interoperability with other data publishers: Dublin Core Metadata Initiative (DCMI) Terms, DCMI Type, The Bibliographic Ontology (BIBO), and The Friend of A Friend Vocabulary (FOAF). In our progress toward ensuring and maintaining interrelationships between humanities data, connectors between Omeka S and other systems will ensure that LOD is maintained. For example, the connector to Fedora fosters import of both Fedora's own vocabulary, and the W3C Recommendation Linked Open Data Vocabulary that it rests on. Together, these features prepare data in Omeka S to be fully embedded in the semantic web.

In this tutorial we will walk through these and other aspects of Omeka S Item creation, with emphasis on LOD principles. We will also look at the features of Omeka S that ease metadata input and facilitate project-defined usage and workflows. In accordance with our commitment to interoperability, we will describe how the API for Omeka S can be deployed for data exchange and sharing between many systems. Finally, we will describe how add-on modules can expand on these metadata features, including use of Library of Congress and Getty authority data, Rights Statements, and data expansion from Linked Open Data endpoints.

« More info...»

DC-2016, Copenhagen, Denmark

October 13, 2016 – October 16, 2016

 

The Summit in Copenhagen launches DCMI's 3rd decade and provides a forum for looking forward to new challenges and backward at challenges met and challenges unresolved. Every year the DCMI community gathers for both its Annual Meeting and its International Conference on Dublin Core & Metadata Applications. The work agenda of the DCMI community is broad and inclusive of all aspects of innovation in metadata design, implementation, and best practices. While the work of the Initiative progresses throughout the year, the Conference and Annual Meeting provide the opportunity for DCMI "citizens" as well as newcomers, students, apprentices, and early career professionals to gather face-to-face to share knowledge and experience. The Summit in Copenhagen will provide the opportunity for public- and private-sector initiatives beyond DCMI that are doing significant metadata work to come together, to compare notes, and to cast a broader light into their particular metadata work silos. Through such a gathering of the metadata communities, DCMI advances its "first goal" of promoting metadata interoperability and harmonization.

» Overview
» Program Schedule
» Program Abstracts
» Presentations
» Full Proceedings
» Workshops
» Organizing Team
» Accommodations
» Sponsors

 

---

DC-2015, São Paulo, Brazil

September 1, 2015 – September 4, 2015

CONFERENCE ABSTRACT: The need for structured metadata to support ubiquitous access across the Web to the treasure troves of resources spanning cultures, in science, and in the digital humanities is now common knowledge among information systems designers and implementers. Structured metadata expressed through languages of description make it possible for us to 'speak' about the contents of our treasure troves. But, like all human languages, our languages of description both enable and isolate. The push to break out of the isolation of the metadata silos in which professionals inevitably design, implement and manage metadata in order to discover the intersections of our treasure troves drives much of today's discourse and emerging practice in metadata. The emergence of massively integrated Web presences such as Europeana and the Digital Public Library of America (DPLA) along with the reshaping of public access globally through mechanisms such as Linked Data and schema.org drive our conversations, our excitement, and our fears.

DCMI ANNUAL MEETING: Every year the DCMI community gathers for both its Annual Meeting and its International Conference on Dublin Core & Metadata Applications. The work agenda of the DCMI community is broad and inclusive of all aspects of innovation in metadata design, implementation and best practices. While the work of the Initiative progresses throughout the year, the Annual Meeting & Conference provides the opportunity for DCMI "citizens" as well as newcomers, students, apprentices, and early career professionals to gather face-to-face to share experiences. In addition, the gathering provides public- and private-sector initiatives beyond DCMI that are doing significant metadata work to come together to compare notes and cast a broader light into their particular metadata work silos. Through such a gathering of the metadata communities, DCMI advances its "first goal" of promoting metadata interoperability and harmonization. This year, the Annual Meeting & Conference is being hosted by the Universidade Estadual Paulista—São Paulo State University » and held in São Paulo, Brazil.

» Conference Overview
» Presentations of Keynotes, Papers, Posters, & Professional Program Workshops and Special Sessions
» Full Proceedings (PDF)
» Professional Session Descriptions
» Program Schedule
» Organizing Team

---

DC-2014, Austin Texas, U.S.A.

October 8, 2014 – October 11, 2014

Metadata Intersections: Bridging the Archipelago of Cultural Memory
International Conference on Dublin Core and Metadata Applications

Wednesday, October 8th through Saturday, October 11th, Austin, Texas, USA

Metadata is fundamental in enabling ubiquitous access to cultural and scientific resources through galleries, libraries, archives and museums (GLAM). While fundamental, GLAM traditions in documentation and organization lead to significant differences in both their languages of description and domain practices. And yet, the push is on for "radically open cultural heritage data"* that bridges these differences as well as those across the humanities and the natural sciences. DC-2014 will explore the role of metadata in spanning the archipelago of siloed cultural memory in an emerging context of linked access to data repositories as well as repositories of cultural artifacts.

*John Voss, « Radically Open Cultural Heritage Data on the Web »

» Keynote (Eric Miller) (Video Recording Courtesy of the Shanghai Library))
» Governing Board Chair's Welcome
» Overview
» Program Schedule
» Program Abstracts
» Presentations
» Full Proceedings
» Professional Sessions
» Next Generation Program
» Chair's Welcome
» Annual Meeting Agenda
» Organizing Team

---

DC-2013, Lisbon, Portugal

September 2, 2013 – September 6, 2013

DC-2013 will explore questions regarding the persistence, maintenance, and preservation of metadata and descriptive vocabularies. The need for stable representations and descriptions spans all sectors including cultural heritage and scientific data, eGovernment, finance and commerce. Thus, the maintenance and management of metadata is essential to address the long term availability of information of legal, cultural and economic value.

On the web, data—and especially descriptive vocabularies—can change or vanish from one moment to the next. Nonetheless, the web increasingly forms the ecosystem for our vocabularies and our data. DC-2013 will bring together in Lisbon the community of metadata scholars and practitioners to engage in the exchange of knowledge and best practices in developing a sustainable metadata ecosystem.

» Organizing Team
» Keynote Speaker
» Presentations
» Program Schedule
» Program Abstracts
» Tutorials
» Special Sessions & Workshops
» Paper Awards
» Accommodations

---

DC-2012, Kuching, Sarawak, Malaysia

September 3, 2012 – September 7, 2012

DC-2012 will explore the global, national and regional roles of metadata in addressing global challenges such as food security, the digital divide, and sustainable development. Metadata plays a significant role globally in information systems shaping how we know, monitor and change social and governmental systems affecting everything from the environment, human rights and justice to education and peace. DC-2012 will bring together in Kuching the community of metadata scholars and practitioners to engage in the exchange of knowledge and best practices in developing languages of description to meet these global challenges.

DC-2012 will take place in Kuching, Sarawak, Malaysia (Borneo) from 3 through 7 September 2012 and will be part of the collocated activities of «Knowledge Technology Week 2012».

» DC-2012 Home
» Keynote Speakers
» Pre-conference Tutorials
» Presentations
» Program Schedule
» Presentation Abstracts
» Venue

Special Session Semantic Web Vocabularies and Drupal

A number of the organizations represented at Knowledge Technology Week 2012 and DC-2012 use a Drupal platform (e.g., FAO and VIVO) or are planning such a migration (ZBW Labs and DCMI). This special session will explore the relationship between Drupal and Linked Open Data (LOD) vocabularies - specifically, how Drupal systems can ingest and use LOD vocabularies and publish data using LOD vocabularies. How does, or how might, Drupal interact with the Agrovoc Vocbench, AgInfra tools, metadata registries, or Schema.org? The session will begin with lightning talks about projects that use or are implementing any of the approaches above. These presentations will lead into "unconference"-style brainstorming to identify opportunities for sharing expertise, pooling efforts, or defining joint goals. «…more information »

---

DC-2011, The Hague

September 21, 2011 – September 23, 2011

Metadata Harmonization: Bridging Languages of Description

Resting at the heart of application profiles, «metadata harmonization»[1] presents a little understood, but critical challenge in design of languages of description. DC-2011 will explore the conceptual and practical issues of design when the language solution calls for cross-fertilization from different metadata specifications.

DC-2011, the eleventh International Conference on Dublin Core and Metadata Applications, will take place at the National Library of the Netherlands in The Hague from 21 through 23 September 2011. The National Library of the Netherlands (KB) fosters the national infrastructure for scientific information and plays an important role in the permanent access to digital information at an international level. The KB has been involved in many international research projects in the field of digital libraries and hosts the offices of European Library Office.  The European Library and Europeana. The European Library Office is coordinating the local organization of DC-2011.

» DC-2011 Home
» Overview
» Organizing Team
» Registration
» Program
» Presentations
» Speakers
» Tutorials
» Special Sessions
» DCMI Workshops

---
DCMI Regional Meetings are focused on specific metadata issues of interest in both the host region and to metadata researchers and practitioners throughout the metadata ecology.  Regional Meetings are hosted regionally and endorsed by DCMI.  Topics addressed vary.

DCMI @ 21

August 19, 2016 – August 19, 2016

| | |
| --- | --- |
| Meet us on Lanyrd | Register at Eventbrite |

IFLA World Library and Information Congress

82nd IFLA General Conference and Assembly

Dublin Core at 21 celebrates DC's amazing 21 year history and anticipates its future.

The Dublin Core originated in 1995 at a meeting at OCLC (in the very room where this IFLA Satellite event will also take place). This special event will bring a historical view of key people who were there when the Web was young, and Dublin Core was new, and evolving rapidly.

But the Web does not stand still. Presentations will also provide information on the latest metadata standards-related work underway by DCMI (The Dublin Core Metadata Initiative) and OCLC's current work with metadata models, standards, and technologies advancing the state of the art for libraries and archives.

Presenters will include metadata experts with long ties to Dublin Core including several who were at the original invitational meeting in 1995. A panel discussion will permit speakers to reflect on activities and trends past and present.

Attendees are invited to attend a complimentary reception and special unveiling following the presentation portion of the day.

FAQs

Sponsors

Supporter

Host

OCLC (This event will take place at the Conference Center at OCLC in Dublin, Ohio.)

What is included with registration?

Each registered attendee will receive a ticket to attend the event. A catered lunch—preceding the event's formal start - and afternoon refreshment will be provided.

The event will close with a beer and wine reception and a special unveiling.

What is the spoken language of the event?

English

Is there a detailed schedule for the event?

The schedule will appear on the lanyrd page

What are my transport/parking options for the event?

For information about transportation options, see the OCLC event page.

What are my hotel options for the event?

For information on hotel options, please see the the OCLC event page.

Is reduced pricing available for early registration?>

Yes. Reduced price tickets (early registration) are available through 30 June 2016 (or until tickets are sold out if the event sells out prior to 30 June).

Is my registration/ticket transferrable?

Yes. Please send an e-mail to events@dublincore.net with the subject line, "Dublin Core at 21," to request a transfer.

Can I update my registration information?

Yes. Please note that your name badge will be based on the information you supply in your registration form.

How can I contact the organizer with any questions?

Please send an e-mail to events@dublincore.net with the subject line, "Dublin Core at 21"

Is there social media for this event?

Yes! Go to this lanyrd page to let the world know you will be attending, like/follow the event facebook page and follow @dcmi_events for updates on this event and other DCMI events.

DCMI-AsiaPac Shanghai

June 20, 2014 – June 20, 2014

Seminar: Digital Humanities and Semantic Technologies

The sixth seminar of the Advanced Technologies in Libraries series and the first DCMI Regional Meeting held in China.

Place:

Shanghai Library


Time:

20 June 2014, 9:00-16:00


Registration:

Free — Now closed.

 

Program:

Morning:

Keynotes

Afternoon:

Presentations & Discussions

Organizer:

Sponsor: « The Digital Library Lab of Nanjing University »

---

---

Making Metadata Work

June 23, 2014 – June 23, 2014

Making Metadata Work

Joint Meeting of
« ISKO UK » (UK Chapter of the International Society for Knowledge Organization),
« IRSG » (Information Retrieval Special Interest Group of BCS, the Chartered Institute for IT), and
« DCMI » (Dublin Core Metadata Initiative)

The concept of Metadata is growing up, as we find applications far more sophisticated than just reading the label on the tin. In the early days of the Dublin Core Metadata Initiative (DCMI) the most obvious aim was to enable us all to find stuff in the expanding Internet environment. Nowadays we see more opportunities in creating and exploiting linkages between diverse resources in a variety of networks, and in revolutionizing the media production workflow so that semantic connections support the user while removing inefficiencies.

Making Metadata Work will be a showcase for the latest developments in the evolution of the Semantic Web, exploitation of Knowledge Organization Systems (KOS), metadata annotation to aid workflow automation, information retrieval in networks of diverse media assets, Linked Data, and other opportunities for using metadata. The day will be modular: attendance in the morning is optional, with a choice of workshop or tutorial, while the afternoon programme is for everyone.

---

Monday 23rd June 2014

Wilkes Room—British Computer Society London Office
1st Floor, The Davidson Building
5 Southampton Street, London, WC2E 7HA
« Location map and directions »

Full day, including lunch and a choice of tutorial or workshop: €120 (or €70 for members of ISKO, IRSG or DCMI and for full-time students)

Afternoon only: €£60 (or €25 for members of ISKO, IRSG or DCMI and for full-time students)

---

DCMI-AsiaPac Workshop 2013

August 15, 2013 – August 15, 2013

DCMI Workshop on RDA, DC and Linked Data

Thursday, 15 August 2013
Jurong Regional Library, National Library Board Singapore
Held in conjunction with IFLA World Library and Information Congress 2013
17-23 August 2013
National Library Board Singapore

The DCMI-AsiaPac Workshop will be held a day before the IFLA IT Section's conference on "User interaction based on library linked data" on 16 August. IFLA WLIC itself will run from 17-23 August 2013. DCMI-AsiaPac is part of the Dublin Core Metadata Initiative's Regional Meetings Series. The workshop will raise awareness among librarians in the Asian region of the implementation of Resource Description and Access (RDA) and how library metadata (specifically DC) can be exposed as linked data to improve visibility & enhance collection usage. Our objective is also to build confidence among Asian librarians to work well in the digital arena and be comfortable enough to adopt new technologies that will help improve their libraries' services. A secondary objective is to build a community for the DCMI Asia task group where regular discussion and work on metadata matters can be established.

The theme for the workshop will be "RDA, DC and LOD" and it will be made up of 2 half-day seminars. The morning seminar will focus on introductory concepts which are very important for our region where most librarians are still working with MARC and are not exposed to linked data or Semantic Web technologies. The afternoon seminar will focus on implementation—what and how librarians can expose both their MARC and DC metadata as linked data.

---

Presentations

Karen Coyle's Presentations:

Sam Oh's Presentations:

---

---

DCMI-UK Seminar: Five Years On

April 26, 2012 – April 27, 2012

April 2012 marks the fifth anniversary of the Data Model Meeting at the British Library, London attended by participants interested in the fit between RDA: Resource Description and Access and the models used in other metadata communities, especially those working in the Semantic Web environment. This meeting, informally known as the "London Meeting", has proved to be a critical point in the trajectory of libraries from the traditional data view to linked data and the Semantic Web.

DCMI-UK in cooperation with DCMI International as well as others will co-sponsor a one-day seminar on Friday 27 April 2012 to describe progress since 2007, mark the anniversary, and look to further collaboration in the future.

Speakers include participants at the 2007 meeting and other significant players in library data and the Semantic Web. Papers from the seminar will be published by DCMI and available freely online.

The London Meeting stimulated significant development of Semantic Web representations of the major international bibliographic metadata models, including IFLA's Functional Requirements family and the International Standard Bibliographic Description (ISBD), and MARC as well as RDA itself. Attention is now beginning to focus on the management and sustainability of this activity, and the development of high-level semantic and data structures to support library applications.

Seminar Resources:

» Speakers
» Program
» Presentations

---

The seminar will be preceded by inaugural meetings of the new « DCMI Vocabulary Management Community » and « DCMI Bibliographic Metadata Task Group » on Thursday, 26 April 2012 which will be open to all. Development of agendas for these Thursday 26 April meetings can be followed on the wikis for the « DCMI Vocabulary Management Community » and « DCMI Bibliographic Metadata Task Group ».

---

The final Report of the meeting can be found in in the Events section of the Cataloguing News column at « http://catalogingandclassificationquarterly.com/ccq50nr5-7.html (scroll way down) and will be published in Cataloging & Classification Quarterly »

---
---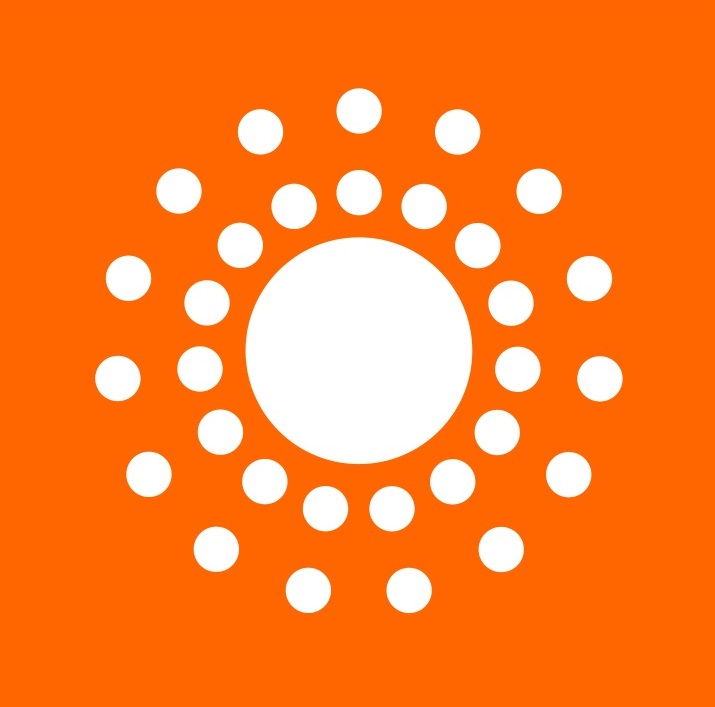 DCMI's work is supported, promoted and improved by « Member organizations » around the world:
---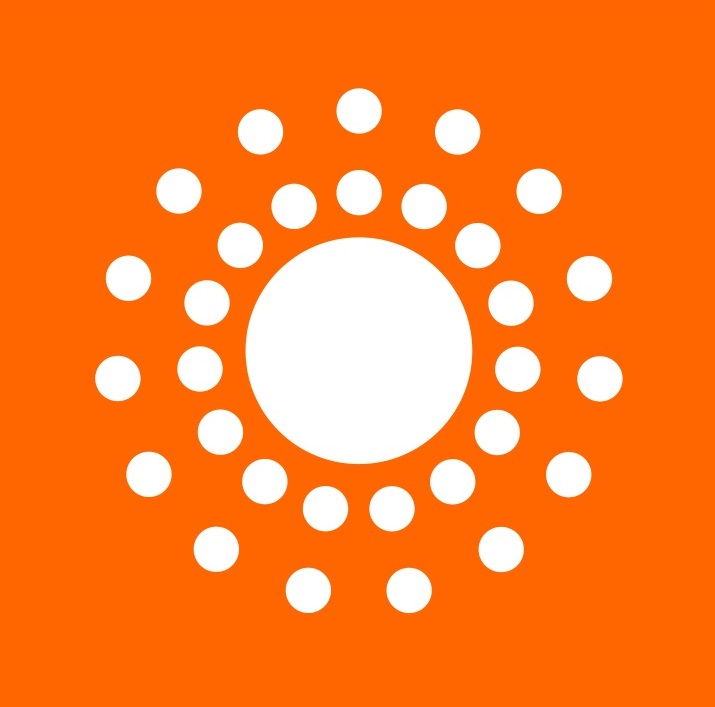 DCMI's annual meeting and conference addresses models, technologies and applications of metadata