AT&T Executive Education Conference Center
October 8, 2014 – October 11, 2014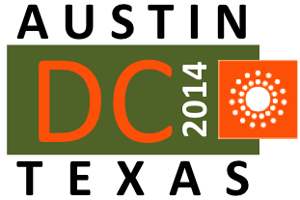 Metadata Intersections: Bridging the Archipelago of Cultural Memory
International Conference on Dublin Core and Metadata Applications
Wednesday, October 8th through Saturday, October 11th, Austin, Texas, USA
Metadata is fundamental in enabling ubiquitous access to cultural and scientific resources through galleries, libraries, archives and museums (GLAM). While fundamental, GLAM traditions in documentation and organization lead to significant differences in both their languages of description and domain practices. And yet, the push is on for "radically open cultural heritage data"* that bridges these differences as well as those across the humanities and the natural sciences. DC-2014 will explore the role of metadata in spanning the archipelago of siloed cultural memory in an emerging context of linked access to data repositories as well as repositories of cultural artifacts.
*John Voss, « Radically Open Cultural Heritage Data on the Web »
Important Registration Deadlines:
EXTENDED

Early online registration

closes

:

6 September 2014

20 September 2014
Regular online registration: 7 September — 1 October 2014
In person (in situ) registration: 8 October–11 October 2014


Substantial discount AT&T hotel block

closes

:

12 September 2014
---
| | |
| --- | --- |
| | Use the hashtag #dcmi14 to tweet about DC-2014! |
---

Still interested in submitting?
Be our guest! The Best Practice Posters & Demonstrations tracks are still open! These non-peer reviewed tracks are intended to support metadata practitioners engaged in innovative work in design, implementation or best practices development who seek to showcase their work, seek input on further development, or explore new approaches. Submissions will remain open until we have no more space available!

Please read the Poster section of the « Call for Participation » and then: « STEP ONE OF THE SUBMISSION PROCESS »
---
DC-2014 Activities
In addition to the peer reviewed papers, project reports and posters, a growing array of exciting Tutorials, Workshops & Special Sessions are under development to engage metadata researchers and practitioners in the latest innovations in modeling, design, technologies and best practices.
---
Pre-/Post-Conference Workshops & Tutorials
---
Workshop Title: Training the Trainers for Linked Data
Day/Time: Saturday, 8:30-5:00
Venue: AT&T Executive Education and Conference Center
Workshop Leads: Seth van Hooland & Ruben Verborgh

Abstract: Linked Data has gained momentum, and practitioners are eager to use its principles to derive more value from metadata. Available handbooks and training materials focus on an audience with a computer science background. However, people with a non-technical education find it hard to understand what Linked Data can mean for them. This full-day, hands-on workshop will provide an overview of methods and case studies from the handbook "Linked Data for Libraries, Archives and Museums" (2014, ALA/Neal-Schuman). Using freely available tools and data, this workshop will teach you how to clean, reconcile, enrich, and publish your metadata. Participants will learn about concepts, methods, and tools that they can use on their own, or to teach others within their own institutions, to get more value from metadata.

« More info...»

---

Tutorial Title: RDF Validation in the Cultural Heritage Community
Day/Time: Wednesday, 1:30-5:00
Venue: AT&T Executive Education and Conference Center

Abstract: Resource Description Framework (RDF) does not natively provide rules for structuring descriptions or validating instance data. This tutorial will present the problems of of data structuring and validation in RDF. There will be a discussion of current techniques that are being proposed as solutions (SPIN, Data Shapes, ICV, etc.). Using examples from the cultural heritage community (Europeana Data Model, DPLA data model, etc.), speakers will present actual cases where validation and record-like structuring is needed. It will relate these efforts to the concept of application profiles, drawing on some existing examples, such as Dublin Core Application Profiles and BIBFRAME Profiles.

« More info...»

Tutorial sponsored by:

---

Workshop Title: Fonds & Bonds: Archival Metadata, Tools, and Identity Management
Day/Time: Wednesday, 8:30-5:00
Venue: Harry Ransom Center, University of Texas, Austin Campus

Abstract: This DC 2014 special event will bring together experts and practitioners to explore archival description in the cultural heritage descriptive landscape, the emergence of authority files/identity description as an opportunity for cultural heritage cross-community collaboration, and provide attendees with the latest information on key metadata editing and management tools used by the working archivist.

Planning Committee:

Sarah Wells — The Institute for Advanced Technology in the Humanities, University of Virginia
Daniel Pitti — The Institute for Advanced Technology in the Humanities, University of Virginia
Julianna Barrera-Gomez — University of Texas at San Antonio
Eric Childress — OCLC Research
Jen Schaffner — OCLC Research
Ryan Hildebrand — Harry Ransom Center, University of Texas at Austin

« More info...»

Workshop hosted by:

---

Tutorial Title: Positioning DCMI & Dublin Core in the Metadata Ecosystem
Day/Time: Wednesday, 9:00-12:30

Abstract: In March 2015, "Dublin Core" celebrates its 20th anniversary. What will it celebrate? What is "Dublin Core"? This tutorial will provide both an historical overview and a context for understanding the various facets the Dublin Core Metadata Initiative (DCMI), its community, its accomplishments, and its institutional relationships and influence. The goals of the tutorial will be to align the events shaping the history of the Initiative with the evolving technologies shaping the Internet, Web and semantic metadata.

More info coming soon...

---
---
Conference Special Sessions
---
Special Session Title: RDF Application Profiles and Tools for Metadata Validation and Quality Control
Day/Time: Thursday, 1:30-5:00

Abstract: This session will focus on establishing requirements for implementing Application Profiles from the perspective of software developers. In particular, our interests include the requirements necessary for performing validation and quality checks within tools, and the extent to which established and developing constraint languages remain valuable in our context.

Scope and Motivation: Over the last fourteen years, the DCMI community has focused much of its efforts on the development of Application Profiles as a means to enable reuse of properties across multiple schemas, as well as constraint languages to express those profiles. Building on the DC-2013 special session « Application Profiles as an Alternative to OWL Ontologies », this session will explore the requirements for defining and implementing Application Profiles from the perspective of software developers and other implementers. In particular, our session will focus on the requirements necessary for performing validation and quality checks within tools, and the extent to which established and developing constraint languages, such as Description Set Profiles and Shape Expressions, remain valuable in our context.

« More info... »

---

Special Session Title: Schema.org, SchemaBibExtend—Structured Data on the Web
Day/Time: Friday, 8:30-10:30

Abstract: Schema.org a structured data markup vocabulary, backed by Google, Yahoo!, Bing and Yandex that is apparently used on 15% of the Web, is an obvious success. Underpinning, what the SEO community call, semantic search is starting to become a de facto approach to simply sharing structured data on the Web for search engines and others to access. As a broad generic vocabulary, from the start it has invited enhancement proposals from interested groups and individuals. One of these groups is Schema Bib Extend who came together to build consensus around and proposals for enhancements to increase Schema.org's capability for representing bibliographic resources.

Join panelists from: (1) Yandex, one of the Schema.org backing organisations, (2) from the « Schema Bib Extend W3C Group » Chair from OCLC who is publishing hundreds of millions of bibliographic resources using the Schema.org vocabulary, and (3) a member realising the potential by enabling Open Source Library Systems to natively publish Schema.org described data through their user interfaces.

In addition to individual presentations from the panelists, there will be significant time allocated to discussion and questions on all aspects of Schema.org, its extension and application.

Panelists:

Special Session sponsored by:

---

Special Session Title: BIBFRAME—Expressing and Connecting Bibliographic Data
Day/Time: Friday, 1:30-3:00

Abstract: Initiated by the Library of Congress, BIBFRAME (« Bibliographic Framework Initiative » project) provides a foundation for the future of bibliographic description, both on the web, and in the broader networked world. This special session at DC-2014 will include a brief introduction to BIBFRAME, thoughts on BIBFRAME and its relationship to RDA (« Resource Description and Access »), an update on BIBFRAME implementation planning underway at the Library of Congress, and short presentations from early implementors of BIBFRAME. Discussion and Q&A will follow the presentations.

Speakers:

Kevin Ford, Network Development and MARC Standards Office, Library of Congress

[Additional speakers to be announced]

Special Session sponsored by:

---

Special Session Title: DCMI Roundtable
Day/Time: Friday, 3:30-5:00

DCMI will host a free-wheeling discussion touching on architecture, philosophy, and the practical aspects of working with a various leading metadata schema operating in the cultural heritage information space. The panel will include experts on BIBFRAME, Europeana Data Model (EDM), DPLA Metadata Application Profile (MAP), Schema.org/SchemaBibExtend, and more. Active audience participation is encouraged.

« More info coming soon... »

---

Special Session Title: Meet, Greet & Explore
Day/Time: Thursday, 11:00-12:30

This special session will highlight the presence at the conference of the students and early-career professionals as well as their sponsors and to provide the students and professionals with the opportunity to meet and interact with some of the key researchers, thought leaders and practitioner of metadata. The intention of the session is to get early-career professionals and students excited by the opportunities and challenges they will have in "metadata work" after they complete their programs and apprenticeships.

In addition to one-on-one interactions, a select panel of metadata practitioners, researchers and consultants from across the continuum of metadata practice—design, policy, implementation, and principled practice—will explore with session participants:

Drivers. What are today's and tomorrow's drivers shaping the changes and challenges in metadata innovation and innovative practice?

Enablers. Which enablers—whether technology or non-technology—are relevant to public- and private-sector innovation in metadata? How will these enablers shape practice and, equally important, how the practitioner advances his or her professional development in light of the enablers?

Focus. Which focus areas of metadata innovation should drive the emergent practitioners' choices in terms of self-directed development in the short- and long-term? What opportunities, communities, emergent tools, resources and experiences will help shape those choices.

---
Announcements
Become a DC-2014 sponsor!

The Texas Digital Library and the Conference Committee for DC-2014 in Austin Texas in October are pleased to offer a limited number of sponsors the opportunity to present themselves directly to the conference participants and to a global audience beyond the conference venue.

Posted: 2014-04-01
More...
---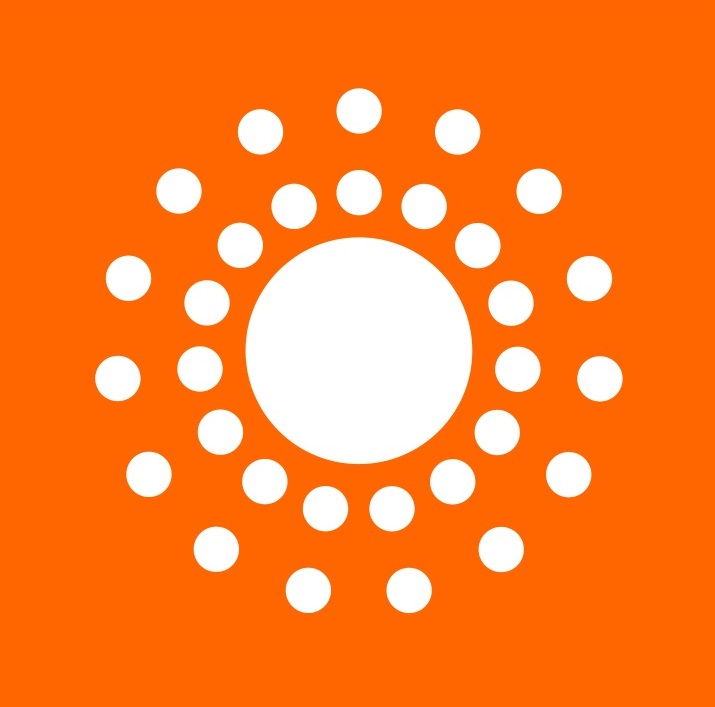 DCMI's work is supported, promoted and improved by « Member organizations » around the world:
---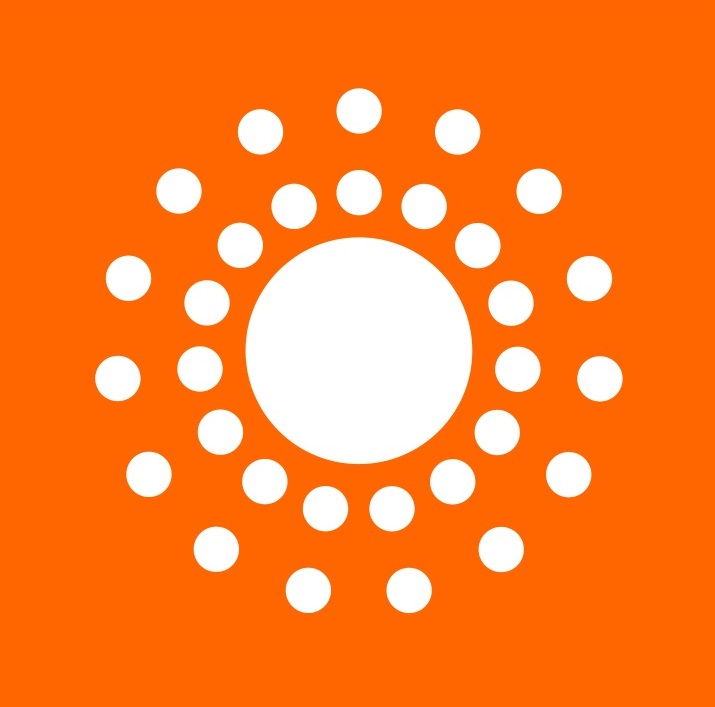 DCMI's annual meeting and conference addresses models, technologies and applications of metadata
---