Desenvolvimento de Perfis de Aplicação de Metadados

Tem recursos que deseja publicar na Web? Como pretende descrever esses recursos? Por onde pensa começar? Esta workshop tem como objectivo a aprendizagem prática do desenvolvimento de perfis de aplicação de metadados (PA).

Um PA é um esquema que define registos de metadados, descrevendo a estrutura e o conteúdo dos dados, definindo que elementos de diferentes esquemas de metadados, optimizados para uma contexto de aplicação em particular, servirão a descrição dos recursos. Um PA é um constructo que potencia a interoperabilidade semântica entre uma mesma comunidade de prática, e entre uma comunidade de prática e a comunidade mundial de metadados, daí a sua importância.

Os participantes irão realizar actividades de grupo, simulando o trabalho de desenvolvimento de um PA. Os grupos poderão juntar-se por contextos de aplicação, ou grupos de interesse semelhantes, de forma a potenciar sinergias entre os participantes. Convidamos os participantes a trazerem os seus problemas reais de forma a tornar a workshop o mais prática possível. No final pretende-se que os participantes compreendam o conceito de PA, a sua importância no eco-sistema dos Dados Ligados e Abertos (Linked Open Data), e ainda aprendam, tanto quanto possível, como um PA se desenvolve.

Esta sessão é para todo o tipo de pessoas, incluindo pessoas que nunca tenham assistido a conferências da DCMI. Novos participantes ou participantes não profissionais são muito bem vindos!

Developing Application Profiles

Do you have resources you want to publish on the Web? Don't know where you should begin or how those resources should or can be described? This workshop will help you answer these questions by teaching you how to develop a metadata application profile.

An application profile (AP) is a kind of schema and documentation that: (a) defines metadata records, (b) describes the structure and the content of those records, (c) defines which properties will be used from existing schemas and those you need to create, and (d) teaches you how optimized the result for your application domain. APs are a central construct in developing semantically interoperable metadata for the Web and understanding the processes in their development is central to creating metadata that speaks the language of the Linked Open Data ecosystem. Working in groups with common interests, workshop participants will engage in hands-on activities developing an AP. We invite participants to bring their own real world problems in order to ground the activities of the workshop in practical ways. At the end of the workshop, participants will understand the concept of application profiles, the processes used in their development, and their importance to the Linked Open Data ecosystem.
Planeamento da sessão | Session Planning
Planeamento do tempo: Manhã | Time distribution: Morning
1st Session 9:00—10:00


Coffee Break 10:00—10:30
2nd Session 10:30—12:00


Lunch 12:00—14:00
Tarde | Afternoon
3rd Session 14:00—15:30


Coffee Break 15:30—16:00
4th Session 16:00—17:30
---

Parte 1
Português
Part 1
English

---




Tom Baker, Sungkyunkwan University, Seoul, Korea

Thomas Baker é membro dos comités administrativos da DCMI desde 1998. Foi, desde Maio 2005 a Janeiro 2009, Director Specifications and Documentation da Dublin Core Metadata Initiative (DCMI) e de momento é Chief Information Officer da DCMI e co-responsável do Usage Committee da DCMI, Comité que fundou em 2001. É de momento Professor Auxiliar no

«

Departamento de Biblioteconomia e Ci?ncia da Informação na Universidade de Sungkyunkwan

»

em Seoul, na Korea. É consultor em projectos de Web Semântica, nomeadamanente na FAO (Food and Agricultural Organization) das Nações Unidas. Foi respoonsável dos grupos de trabalho da W3C -

«

Semantic Web Deployment Working Group

»

e

«

Library Linked Data Incubator Group

»

, e é membro W3C Semantic Web Coordination Group (agora denominado W3C

«

Data Activity Coordination Group

»

). Como investigador em livrarias digitais trabalhou em na

«

Biblioteca Estadual da Baixa Saxónia

»

, na empresa Fraunhofer, no

«

Centro de Investigação Nacional para a Informática (GMD), todos na Alemanha, e foi líder de projectos financiados pela União Europeia e pela Fundação Alemã para a Ci?ncia. Durante dois anos ensinou no

«

Instituto Asiático de Tecnologia

»

em Bangkok. Possui uma Licenciatura da

«

Universidade de Rutgers

»

, Estados Unidos da América e mestrado e doutoramento pela

«

Universidade de Stanford

»

, Estados Unidos da América.
Thomas Baker, a member of DCMI administrative committees since 1998, served from May 2005 to January 2009 as the DCMI Director Specifications and Documentation and currently serves as the Chief Information Officer of DCMI and co-chair of the DCMI Usage Committee, which he founded in 2001. He is currently an Associate Professor in the

«

Department of Library and Information Science at Sungkyunkwan University in Seoul, Korea. He consults for Semantic Web projects, notably with the Food and Agricultural Organization of the UN (FAO). He has served as chair of the W3C

«

Semantic Web Deployment Working Group, W3C

«

Library Linked Data Incubator Group, and as a member of the W3C Semantic Web Coordination Group (currently the W3C

«

Data Activity Coordination Group). As a digital library researcher he has worked at the

«

Goettingen State Library (Germany), Fraunhofer Society, and

«

German National Research Center for Informatics (GMD), and has served as an activity lead in projects funded by the EU and the German National Science Foundation. For two years, he taught at the

«

Asian Institute of Technology

»

in Bangkok. He holds an MLS from

«

Rutgers University and an MA and PhD from

«

Stanford University

»

.

---

Manhã: 40 Minutos
Morning: 40 Minutes

---

O que é um Perfil de Aplicação?

Um Perfil de Aplicação de metadados (PA) é uma espécie de esquema e documentação que: (a) define registos de metadados, (b) descreve a estrutura e o conteúdo desses registos, (c) define as propriedade que serão usadas, escolhidas a partir de esquemas de metadados existentes ou de esquemas que terão de ser criados entretanto, e (d) ensina o utilizador como optimizar o resultado no domínio de aplicação.

What is an Application Profile?

A metadata application profile (AP) is a kind of schema and documentation that: (a) defines metadata records, (b) describes the structure and the content of those records, (c) defines which properties will be used from existing schemas and those you need to create, and (d) teaches you how optimized the result for your application domain.

---

Parte 2
Português
Part 2
English

---




Mariana Curado Malta, Instituto Politécnico do Porto, Portugal

Mariana Malta é investigadora no Centro de investigação ALGORITMI da Universidade do Minho e no CEISE/STI (Centro de Investigação em Sistemas e Tecnologias de Informação) no ISCAP/IPP (Instituto Superior de Contabilidade e Administração do Porto/Instituto Politécnico do Porto), ambos em Portugal; e Professora Adjunta no ISCAP/IPP, Portugal onde tem trabalhado nos últimos 16 anos. Licenciou-se em 1992 na FEUP (Faculdade de Engenharia da Universidade do Porto), Porto, Portugal. Em 1996 fez um mestrado na ENIB (École Nationale de Ingénieurs de Brest), Brest, França. Doutorou-se em 2014 em Tecnologias e Sistemas de Informação na Universidade do Minho, Portugal. A sua Tese desenvolveu-se no enquadramento da Web Semântica e no contexto definido pela DCMI; definiu um método para o desenvolvimento de perfis de aplicação de metadados: Me4MAP. O domínio de aplicação do trabalho de doutoramento foi a Economia Social Solidária (ESS). Os seus interesses de investigação incluem metadados, Dados ligados e abertos (Linked Open Data - LOD), e LOD e a ESS. Pode encontrar informação adicional em: http://www.maltas.org
Mariana Malta is a researcher at Centro ALGORITMI of University of Minho and also at CEISE at ISCAP/IPP (Instituto Superior de Contabilidade e Administração do Porto/Instituto Politécnico do Porto), Portugal; and an Assistant Professor at ISCAP/IPP, Portugal. She graduated in 1992 at FEUP (Faculdade de Engenharia da Universidade do Porto); Porto, Portugal. In 1996 she did a master degree in ENIB (École Nationale de Ingénieurs de Brest), Brest, France. She holds a PhD in Informations Systems and Technologies since 2014 (University of Minho, Portugal). Her thesis was developed in the framework of the Semantic Web and in the context defined by the Dublin Core Metadata Initiative. In her Thesis she defined a method for the development of metadata Application profiles: Me4MAP. The application domain of the PhD work was the Social and Solidarity Economy. Her main areas of interest include Metadata and the Linked Open Data, and Linked Open Data in the context of SSE. Additional information: http://www.maltas.org

---

Manhã: 40 Minutos
Morning: 40 Minutes

---

Apresentação do Me4MAP.


O enquadramento de Singapura define um Perfil de Aplicação Dublin Core (DCAP) como um pacote das seguintes componentes:

Requisitos Funcionais
Modelo de Domínio
Requisitos Funcionais
Description Set Profile
Guias de Utilização (opcional)
Guias de Sintaxe(opcional)

O Me4MAP define o caminho a seguir para o processo de desenvolvimento destas componentes, estabelecendo:

quais as actividades a desenvolver
quando estas actividades devem ser executadas
como estão interligadas
que artefactos estas actividades produzem

O Me4MAP ainda sugere, por vezes, que técnicas pode ser usadas para desenvolver as actividades.

Me4MAP presentation


The Singapore Framework defines a DCAP as a packet of the following components:

Functional Requirements
Domain Model
Description Set Profile
Usage guidelines (optional)
Syntax guidelines(optional)

Me4MAP defines the path to follow along the development process of these components, establishing:

which activities to develop;
when these activities should be executed;
how are the activities interconnected;
which artifacts these activities produce.

Me4MAP also suggests, when appropriate, which techniques can be used to develop the activities.

---

---

Parte 3 e 4
Português
Part 3 & 4
English

---

Nesta parte do workshop a Mariana (facilitadora), e a Ana Alice, Tom e Eva (como formadores) trabalharão com grupos de participantes no desenvolvimento de perfis de aplicação. O papel do facilitador é o de controlar os minutos, chamar os grupos, gerir a discussão do grupo maior e fazer o resumo final. Os Formadores circularão pela sala ajudando os grupos de trabalho.

Os participantes irão simular o desenvolvimento de um PA. Convidamos os participantes a trazer os problemas reais para poder basear o trabalho da workshop em casos práticos reais. Os trabalhos serão realizados em grupos de pessoas reunidas por interesses ou áreas de aplicação comuns. A ordem de trabalhos seguirá as etapas enumeradas (1...6), havendo sempre lugar a improvisação decorrente do desenrolar dos trabalhos. No início dos trabalhos cada grupo apresenta o seu problema, definindo o contexto de aplicação. De seguida, por etapa: i) o objectivo principal e os sub-objectivos da etapa são relembrados pelo facilitador; ii) seguindo-se a execução das tarefas nos grupos. Os formadores circulam entre os grupos dando inputs e ajudando na resolução de problemas. No final da cada etapa o grupo grande reúne-se e partilha resultados, dificuldades e reflexões.

In this afternoon part of the workshop, Mariana (facilitator) and Ana Alice, Tom and Eva (as trainers) will work with groups of participants in the actual development of an application profile. The role of the facilitator is to control the time, call groups to join in the big group, facilitate the discussion in the big group, and resume in the final of the workshop. Trainers circulate in the room and help on the activities.

Participants will engage in hands-on activities developing an AP. We invite participants to bring their own real world problems in order to ground the activities of the workshop in practical ways. Groups will be made of people with comment interests or context of application. The work will follow the stages enumerated (1 to 6) – with space for improvisation, depending on how the works will happen. In the beginning of the work, groups will present their problems and the context of application. Then follows, in every stage: i) the main goal and sub-goals of the stage are repeated by the facilitator; ii) groups work on the tasks. The trainers circulate among the groups to help giving inputs and helping to solve problems. In the end of each stage the big group meets and share results, difficulties and reflexions.

Construção de um PA(utilizando o Me4MAP):

Definição do contexto de aplicação do PA
Definição da equipe de trabalho
Definição Requisitos Funcionais
Definição do Modelo de domínio
Definição do DSP
Discussão Final

Building an AP (using Me4MAP):

Definition of the AP context
Definition of the work-team
Definition of the Functional Requirements
Definition of the Domain Model
Definition of the DSP
Final Discussion




Ana Alice Baptista, @@@

Ana Alice Baptista é Professora Auxiliar no Departamento de Sistemas de Informação e investigadora no Centro ALGORITMI, ambos na Universidade do Minho , Portugal. Formou-se em engenharia de computação e tem um doutoramento em Tecnologias e Sistemas de Informação. É membro do Advisory Board Steering Committee da Dublin Core Metadata Initiative (DCMI) e é co-responsável do Comité da DCMI para a Educação e divulgação (DC-EOC). É também membro do Comité Executivo da série de conferências ElPub. Participou em vários projectos de I&D e foi avaliadora de propostas de projectos no programa europeu FP7. É autora ou co-autora de mais de 50 artigos. Os seus interesses principais estão nas áreas de metadados, Dados Ligados e no Movimento Aberto, tanto da perspectiva tecnológica como social.
Ana Alice Baptista is a professor at the Information Systems Department and a researcher at the ALGORITMI Center, both at University of Minho, Portugal. She graduated in computer engineering and has a PhD on Information Systems and Technologies. She is a member of the Dublin Core Metadata Initiative (DCMI) Advisory Board Steering Committee and also co-chairs the DCMI Education & Outreach Committee (DC-EOC). She is also a member of the Elpub conference series Executive Committee. She participated in several R&D projects and was an evaluator of project proposals under FP7. She has authored or co-authored more than 50 articles. Her main areas of interest include Metadata, Linked Data and the Open Movement both on their technological and social perspectives.



Eva Méndez, @@@

Eva Méndez é professora na Universidade Carlos III em Madrid, Espanha. Apresentou artigos em mais de 70 conferências, e já foi palestrante principal em 12 ocasiões. Publicou vários trabalhos, incluindo: "Metadatos y Recuperación de información: estándares, problemas y aplicabilidad en bibliotecas digitales" (Trea, 2002), ou "Knitting the Semantic Web" (Haworth Press, 2007), este último escrito em parceria com Jane Greenerg. Eva Méndez tem sido um membro activo em vários grupos de trabalho e equipas de investigação internacionais, trabalhando em vários padrões e em descrição de recursos electrónicos. É membro da US Academy Louis Round Wilson-Knowledge Trust e do Comité de Aconselhamento da Dublin Core Metadata Initiative. Durante o ano académico 2005-06 foi bolseira Fulbright no Centro de Investigação de Metadados na Universidade de Chapel Hill, na Carolina do Norte (Estados Unidos da América). Desde 2006 que participou como especialista independente da Comissão Europeia na avaliação e monitorização de vários projectos, de um conjunto de programas, tais como 7PM, ICT-PST, eContentPlus, no contexto da Biblioteca digital Europeana, tecnologias aplicadas à educação (TEL) e Ciência Aberta (Open Science). De 2009 a 2012 foi directora do mestrado em Bibliotecas e Serviços de Informação Digital. De 2011 a 2015 foi Vice-Reitora adjunta de Infraestructuras e Meio Ambiente da Universidade Carlos III, e desde Maio de 2015 é vice-Reitora adjunta de Estratégias e Educação Digital da Universidade Carlos III.
Eva Méndez is a Professor at the Universidad Carlos III in Madrid, Spain. She has presented papers at over 70 conferences, and has been keynote speaker on 12 occasions. She has published several works including: Metadatos y Recuperación de información: estándares, problemas y aplicabilidad en bibliotecas digitales (Trea, 2002), or Knitting the Semantic Web (Haworth Press, 2007) jointly written with Jane Greenberg. She has been an active member of several international working groups and research teams on various standards for the Web and description of electronic resources. She is member of the US Academy Louis Round Wilson-Knowledge Trust and the Advisory Committee of the DCMI (Dublin Core Metadata Initiative). During the 2005-06 academic course she was a awarded a Fulbright Research Scholarship at the Metadata Research Center at Chapel Hill University North Carolina (USA). Since 2006 she has participated as an independent European Commission expert on the assessment and monitoring of various projects for a number of programmes such as 7PM, ICT-PST, eContentPlus, in the fields of Europeana digital library, Technologies applied to education (TEL) and Open Science. From 2009 to 2012 she was Director of the University Carlos III Master's degree in Digital Information Libraries and Services. From 2011 to 2015 she was Deputy Vice Chancellor of Infrastructures and Environment, and from May 2015 she is Deputy Vice Chancellor of Strategies and Digital Education./td>

---
---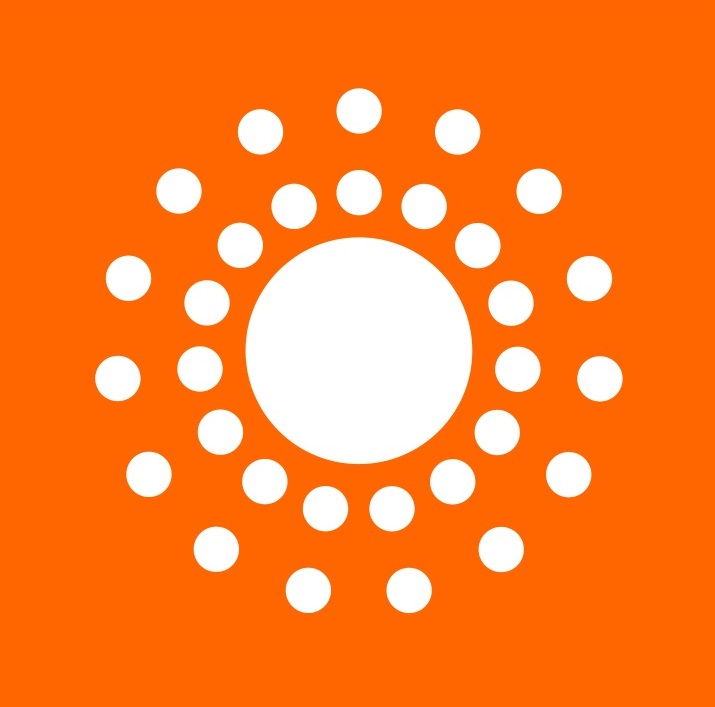 DCMI's work is supported, promoted and improved by « Member organizations » around the world:
---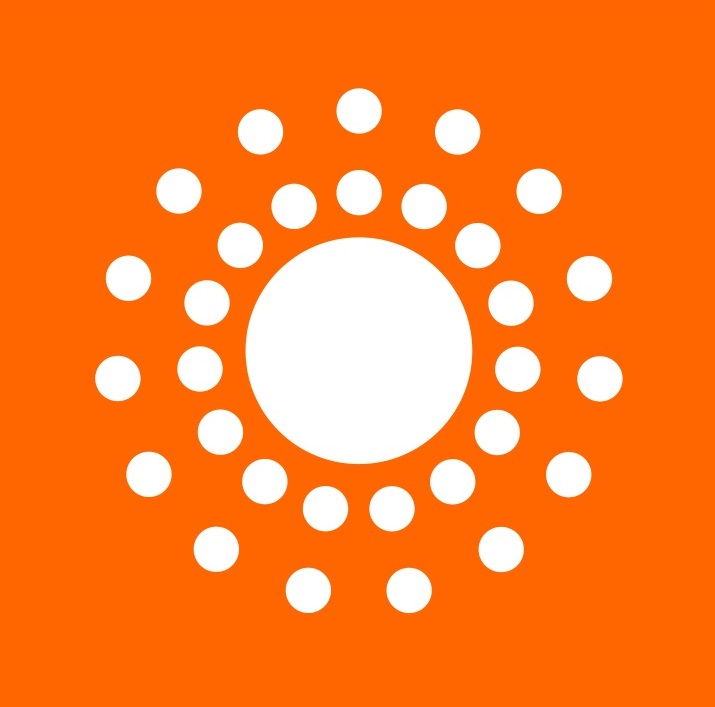 DCMI's annual meeting and conference addresses models, technologies and applications of metadata