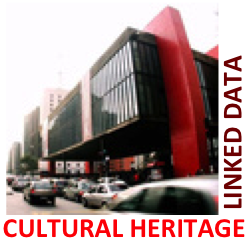 Dia/Hora: Quarta-Feira, 2 de Setembro - 14h00-15h30
Formadores: Kai Eckert, Francesca Schulze, & Stefanie Rühle
Idioma: Inglês (tradução simultânea em Português)
Day/Hour: Wednesday, 2 September - 14h00-15h30
Formadores: Kai Eckert, Francesca Schulze, & Stefanie Rühle
Idioma: English (simultaneous translation into Portugues)

Dados Ligados no contexto da Herança Cultural

A ligação em rede global da ciência e da cultura atingiu novas dimensões na última década e foram criadas novas pontes de ligação da herança cultural (por exemplo, Europeana, Digital Public Library of America (DPLA) com a finalidade de contextualizar objectos da herança cultural através das fronteiras das organizações, países e disciplinas. Os metadados utilizados neste contexto têm que ser Dados Abertos Ligados, isto é, dados que obedecem aos princípios dos dados ligados conforme a definição de Sir Tim Berners-Lee. Mas a maior parte dos dados que as organizações da herança cultural fornecem hoje em dia foram criados utilizando padrões e esquemas pré-Web e, por isso, só em parte estão em condições de serem utilizados no Mundo dos Dados Ligados. Esta sessão apresenta projectos empenhados na publicação dos dados da herança cultural como Dados Ligados e mostrará alguns dos problemas com que surgiram e algumas das soluções que foram encontradas para tornar os dados apropriados à Web Semântica.

Esta sessão é de acesso geral, incluindo aqueles que nunca participaram em nenhum evento da DCMMI. A participação de pessoas novas e de não-especialistas é altamente recomendada.

Cultural Heritage Linked Data

The global networking of science and culture has reached new dimensions over the last decade and cultural heritage gateways (e.g. Europeana, Digital Public Library of America (DPLS)) have been created with the aim to contextualize cultural heritage objects across the borders of organizations, countries and disciplines. Metadata used in this context has to be Linked Open Data, i.e. data compliant to the four principles of linked data as set down by Sir Tim Berners-Lee. But most data cultural heritage organizations provide today were created using standards and schemas of the pre-Web days, and, therefore, only partly support the potential uses in the Linked Data World. This session will present three European projects engaged in the publication of cultural heritage data as Linked Data and will show some of the problems they have to handle and some solutions to making their data suitable for the Semantic Web.

This session is intended to be accessible to all, including those who have not previously attended DCMI events. The participation of newcomers and non-experts is encouraged.
Apresentadores & Apresentações | Presenters & Presentations
Background do Apresentador
Presenter Background

---




Kai Eckert, HdM Stuttgart, Germany

Kai Eckert

é actualmente investigador em pós-doutoramento no Research Group Data and Web Science na Universidade de Mannheim. Kai Eckert é co-director juntamente com Valentine Charles do Conselho Técnico da DCMI, liderando e supervisionando os comités permanentes que fazem a gestão das especificações DCMI. O Grupo de Pesquisa dirige a pesquisa sobre os métodos de gestão, integração e mineração de grandes quantidades de informação heterogénea dentro da empresa ou em contextos da Web aberta. Mais recentemente, actuou como co-presidente do Grupo de trabalho da Proveniência dos Metadados DCMI.

Kai Eckert

currently serves as a Postdoctoral Researcher with the Research Group Data and Web Science at University of Mannheim. Kai Co-chairs with Valentine Charles the DCMI Technical Board providing leadership and oversight to the standing committees managing DCMI specifications. The Research Group conducts research on methods for managing, integrating and mining large-amounts of heterogeneous information within enterprise and open Web contexts. Most recently, he served as Co-Chair of DCMI's Metadata Provenance Task Group.

---

Resumo da Apresentação
Presentation Abstract

---

JudaicaLink—ligando Trabalho de Referência da Cultura e História Judaicas

Trabalhos de referência científica, como enciclopédias, glossários ou catálogos, funcionam como guias para o domínio científico e como pontos de ancoragem e manifestações de trabalho científico. Na Web de Dados Ligados, podem assumir uma função chave para interligar recursos relacionados com os conceitos descritos. JudaicaLink fornece suporte para publicar e interligar trabalhos de referência já existentes da cultura e história judaicas como Dados Ligados.

Kai Eckert fará uma breve exposição geral do projecto e ainda falará sobre o seu âmbito e motivação.

JudaicaLink—Linking Reference Work of the Jewish Culture and History

. Scholarly reference works like encyclopediae, glossars, or catalogs function as guides to a scholarly domain and as anchor points and manifestations of scholarly work. On the web of Linked Data they can take on a key function to interlink resources related to the described concepts. JudaicaLink provides support to publish and interlink existing reference works of the Jewish culture and history as Linked Data.

Kai Eckert will give a brief overview of the project and its scope and motivation.

---

Background do Apresentador
Presenter Background

---


Francesca Schulze,
German National Library, Germany

Francesca Schulze

trabalha na Biblioteca Nacional (Deutsche Nationalbibliotek) em Frankfurt (Alemanha) onde coordena actividades relacionadas com dados da Biblioteca Digital Alemã/Deutsche Digitale Bibliothek (DDB). A DDB fornece uma plataforma e um portal dando acesso a objectos de várias instituições do património cultural alemão. Francesca Schulze lidera o Grupo de Trabalho "Data", que junta peritos em metadados dos arquivos, museus, bibliotecas, assim como da protecção de monumentos e das instituições dos media. Além disso dá apoio aos fornecedores de dados com a comunicação e ingestão no DDB dos dados dos seus conjuntos de dados, e o seu fornecimento à Europeana. Anteriormente trabalhou como coordenadora de dados no Instituto do Filme Alemão para o projecto European Film Gateway.

Francesca Schulze

works at the German National Library (Deutsche Nationalbibliothek) in Frankfurt where she coordinates data related activities of the German Digital Library/Deutsche Digitale Bibliothek (DDB). The DDB provides a platform and a portal giving access to objects from various German cultural heritage institutions. Francesca Schulze leads the Work Group "Data" which brings together metadata experts from archives, museums, libraries, as well as monument protection and media institutions. Furthermore she supports data providers with the submission and ingestion of their data sets into the DDB and their delivery to Europeana. She has previously worked as data coordinator at the German Film Institute for the project European Film Gateway.

---

Resumo da Apresentação
Presentation Abstract

---

Biblioteca Digital Alemã (DDB)

A Biblioteca Digital Alemã (DDB) dá actualmente acesso a mais de 12 milhões de objectos de várias instituições de património cultural. Para cumprir esta tarefa a DDB colige, liga, normaliza e enriquece descrições de metadados que lhe são enviados pelos seus fornecedores de dados e oferece-lhes e oferece-os num esquema RDF/XML válido utilizando uma versão estendida do Modelo de Dados Europeus (EDM). Cada recurso descrito em RDF/XML deve ça cultural ter um único identificador. Isto significa que todas as entidades utilizadas para a descrição de um objecto da herança cultural na DDB necessitam de um único URI. Só seguindo este princípio os recursos podem ser interligados entre si de uma maneira sustentável e ser utilizados em vários contextos.

Francesca Schulze fará uma exposição sobre os desafios e as soluções possíveis relativamente à definição e aplicação de identificadores de diferentes espécies de recursos. Começando com uma visão geral do tipo de identificadores que a DDB aplica para os recursos com EDM-RDF, continuará a sua exposição explicando o conceito de identificador do DDB através de exemplos concretos. Além disso, introduzirá o conceito de "Identificador Persistente para as Entidades do Património Cultural (CHE)", que se destina a tornar-se um serviço das instituições do património cultural alemães para identificar recursos lógicos e físicos.

German Digital Library

. The German Digital Library (DDB) is giving access to currently more than 12 million objects from various cultural heritage institutions. To fulfill this task the DDB collects, connects, normalizes and enriches metadata descriptions delivered by its data providers and offers them in a valid RDF/XML-schema using an extended version of the Europeana Data Model (EDM). Each resource described in RDF/XML must have a unique identifier. This means that all entities used for the description of a cultural heritage object in the DDB need unique URIs. Only by following this principle, resources can be interlinked with each other in a sustainable manner and be used in various contexts.

Francesca Schulze will give an overview of the challenges and possible solutions regarding the definition and application of identifiers for different kinds of resources. Starting with an overview of the kind of identifiers the DDB applies for resources with EDM-RDF she will go on to explain the DDB identifier concept via concrete examples. Furthermore she will introduce the concept of "Persistent Identifier for Cultural Heritage Entities (CHE)", which is meant to become a service of the German cultural heritage institutions to identify logical and physical resources.

.

---

Background do Apresentador
Presenter Background

---




SUB Göttingen (Göttingen State and University Library), Germany

Stefanie Rühle

trabalha no Grupo de Conversão de Dados da Biblioteca do Estado e da Universidade em Göttingen, e é responsável pelo fornecimento de metadados à zvdd (Zentrales Verzeichnis Digitlisierter Drucke) e à German Digital Library (DDB). O seu principal trabalho consiste na análise, conversão e modelação de metadados do património cultural com um foco especial nos Dados Ligados. Stefanie é co-directora do DINI AG KIM (Centro de Competência para metadados interoperacionais) e está envolvida no trabalho DCMI desde 2008.

Stefanie Rühle

, works at the Data Conversion Group of the State and University Library in Göttingen and is responsible for metadata supply to zvdd (Zentrales Verzeichnis Digitlisierter Drucke) and the German Digital Library (DDB). She works primarily on the analysis, conversion and modeling of cultural heritage metadata with a particular focus on Linked Data. Stefanie is co-chair of the DINI AG KIM (Competence Center for Interoperable Metadata) and has been involved in DCMI work since 2008.

---

Resumo da Apresentação
Presentation Abstract

---

Sem informação acerca da sua proveniência, o valor científico de muitos objectos do património cultural é limitado e levanta questões de autenticidade. Contudo, informação sustentada sobre a proveniência de objectos do património cultural é – excepto para alguns casos bem conhecidos - rara na Web e, mesmo quando existe, pouca desta informação é bem estruturada e de leitura óptica.

Com base nesta situação, e com financiamento da Deutsche Forschungsgemeinschaft (Sociedade de Pesquisa alemã), algumas colecções académicas da Universidade Georg-August de Göttingen, juntamente com a Biblioteca do Estado e da Universidade em Göttingen, estão a trabalhar num perfil de aplicação que suportará uma descrição de dados ligados da proveniência do património cultural e a interligação entre a declaração de proveniência e as provas dessa declaração. Este perfil será então submetido a um teste prático, utilizando como exemplo objectos variados coleccionados e enviados à Universidade de Göttingen pelo médico e oficial do governo russo Georg Thomas von Asch (1729–1807). Hoje em dia, estes objectos estão espalhados por diferentes colecções académicas na Universidade. Stefanie Rühle apresentará o projecto e mostrará algumas das questões que enfrentam quando fazem a interligação da informação de proveniência com provas da declaração de proveniência.

Without information about their provenance, the scientific value of many cultural heritage objects is limited and raises questions concerning their authenticity. Nevertheless, sustainable information about provenance of cultural heritage objects is—except for some well-known highlights—rare on the Web and even when present, little of this information is well structured and machine-readable. Based on this situation, and funded by the Deutsche Forschungsgemeinschaft, some academic collections of the Georg-August Universität Göttingen, together with the State and University Library of Göttingen are working on an application profile that will support a linked data compliant description of cultural heritage provenance and the interlinking between provenance statements and evidences proofing these statements. This profile will then be put to a practical test, using as examples various objects collected and sent to the University of Göttingen by the physician and Russion government official Georg Thomas von Asch (1729–1807). Today these objects are spread across different academic collections at the University.

Stefanie Rühle will present the project and show some of the issues they have to deal with when interlinking provenance information with evidences of the provenance statements.
---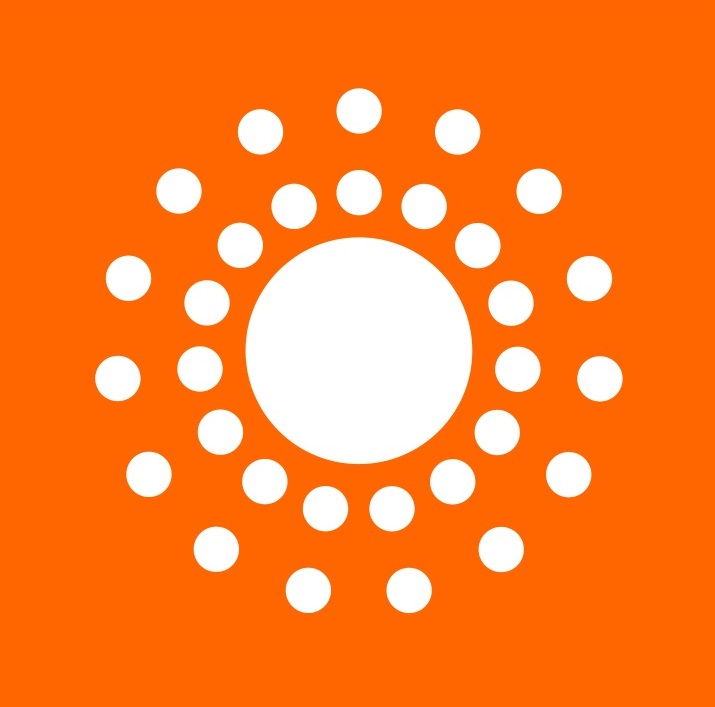 DCMI's work is supported, promoted and improved by « Member organizations » around the world:
---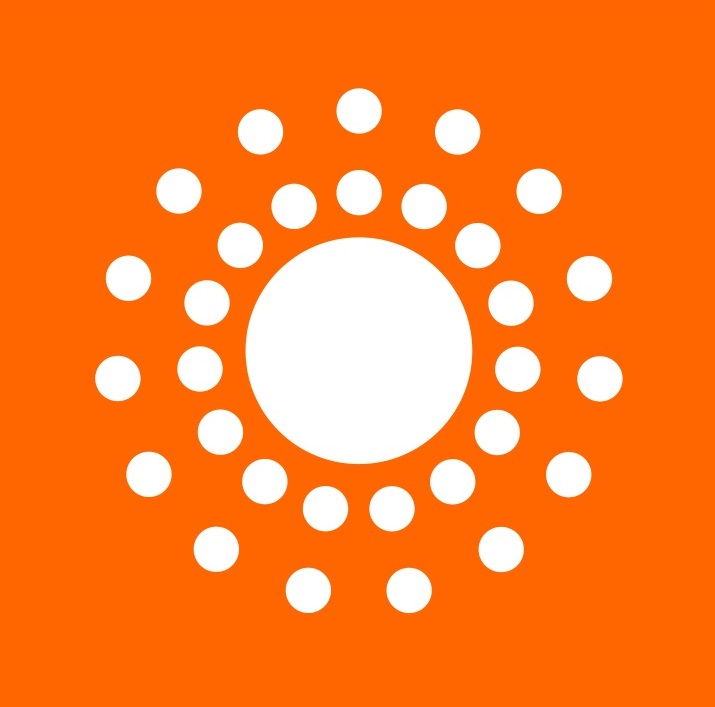 DCMI's annual meeting and conference addresses models, technologies and applications of metadata