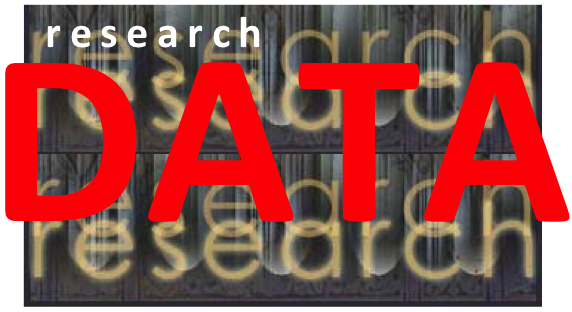 ---

Dia/Hora: Quinta-Feira, 3 de Setembro - 14h00-15h30
Formadores: Alex Ball, Jane Greenberg, Adrian Ogletree, John Kunze, & Jian Qin
Idioma: Inglês (tradução simultânea em Português)
Day/Hour: Thursday, 3 September - 14h00-15h30
Presenters: Alex Ball, Jane Greenberg, Adrian Ogletree, John Kunze, & Jian Qin
Language: English (simultaneous translation into Portuguese)

---

Recentes desenvolvimentos em metadados para Dados os investigação

A pesquisa e desenvolvimento atingiu um ponto crucial onde se encontram o BIG DATA, os metadados e a ciber-infraestrutura. A pesquisa impulsionada pelos dados gera quantidades maciças de dados a uma taxa sempre crescente. Foram construídos, e continuam a ser construídos, numerosos repositórios de dados para armazenar, arquivar, gerir e facilitar a descoberta e utilização destas vastas fontes de dados. Isto origina, para os gestores de dados, investigadores e políticos, diferentes conjuntos de questões que se relacionam com a gestão, a curadoria, a descoberta e a utilização de dados. Contudo, todos eles reconhecem o papel capacitador dos metadados na gestão e alavancagem de valor dos dados de pesquisa na descoberta do conhecimento.

Esta sessão especial da Comunidade DC-SAM tem as duas finalidades que se seguem:

relatar actividades recentes dos metadados que sejam relevantes para a gestão e curadoria dos dados de pesquisa;
promover a troca de informação entre os membros das diferentes comunidades através de discussão aberta.

Para cumprir o segundo objectivo, os participantes serão convidados a partilhar as suas experiências e preocupações em relação aos padrões dos metadados, melhores práticas para os dados científicos e tópicos semelhantes. Esta sessão pretende ser acessível a todos, incluindo os que não participaram anteriormente em iniciativas DCMI. Encorajamos a participação de pessoas que vêm pela 1ª vez e das que não são peritas na matéria.

Current Developments in Metadata for Research Data

Metadata research and development (R&D) has reached a pivotal juncture where Big Data, metadata, and cyberinfrastructure meet. Data-driven research generates massive amounts of data at an ever-increasing rate. Numerous data repositories have been built and continue to be built to store, archive, manage, and facilitate discovery and use of these vast data sources. This raises for data managers, researchers, and government policy makers different sets of issues relating to the management, curation, discovery, and use of data. Nevertheless, they all recognize the enabling role of metadata in managing and leveraging the value of research data in knowledge discovery.

This DC-SAM Community Special Session has the following two goals:

report recent metadata activities relevant to the management and curation of research data;
promote information exchange among members from different communities through open discussion.

In support of the second goal, participants will be invited to share their experiences and concerns regarding metadata standards, best practices for scientific data, and similar topics. This session is intended to be accessible to all, including those who have not previously attended DCMI events. The participation of newcomers and non-experts is encouraged.
Special Session sponsored by: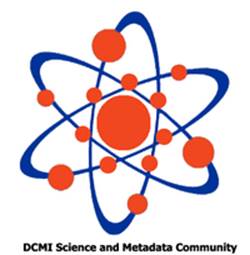 Background do Apresentador
Presenter Background

---




Jian Qin, Syracuse University, USA

Jian Qin

é professora na iSchool, Universidade de Siracusa. As suas áreas de pesquisa incluem metadados, conhecimento e modelação de dados, comunicação científica, redes de pesquisa e gestão de dados de pesquisa. Recebeu financiamento do IMLS (Instituto do Serviço dos Museus e Bibliotecas) para desenvolver um currículo em biblioteconomia eCiência e da NSF (Fundação Nacional para a Ciência) para um projecto de Literacia de Dados Científicos. Os seus projectos de pesquisa recentes incluem o desenvolvimento de um Modelo de Maturidade e Capacidade para a Gestão de Dados de Pesquisa (ICPSR) e a exploração de redes de pesquisa num repositório de dados muito grande, que é financiado pela NSF. Jian Qin tem uma vasta publicação em jornais de pesquisa a nível nacional e internacional. Foi co-autora do livro Metadata e co-editora para vários números especiais de jornais sobre a descoberta do conhecimento em bases de dados e representação de conhecimento

Jian Qin

is Professor at the iSchool, Syracuse University. The areas of her research interest include metadata, knowledge and data modeling, scientific communication, research networks, and research data management. She received funding from IMLS to develop an eScience librarianship curriculum and from NSF for the Science Data Literacy project. Her recent research projects include developing a Capability Maturity Model for Research Data Management funded by a grant from the Interuniversity Consortium for Political and Social Research (ICPSR) and the exploration of research networks in a very large data repository, which is funded by NSF. Jian Qin has published widely in national and international research journals. She was the co-author of the book Metadata and co-editor for several special journal issues on knowledge discovery in databases and knowledge representation.

---

Resumo da Apresentação
Presentation Abstract

---

Uma visão geral da curadoria/gestão dos dados de pesquisa e do papel dos metadados. Esta introdução destina-se a fornecer algum background para pessoas que não estejam familiarizados com os metadados para os dados científicos, mas que estão interessados no assunto. Esta perspectiva irá focar-se nos metadados e nos dados ciência originada pelos metadados e no papel central dos metadados na nesta nova paisagem científica.
An overview of research data curation/management and metadata's role. This introduction is intended to provide some background for the audience who are not familiar with metadata for scientific data but interested in this subject. The overview will focus on metadata and the data-driven science and metadata's key role in this new research landscape.

---
Background do Apresentador
Presenter Background

---




Jane Greenberg, Drexel University, USA

Jane Greenberg

é a Professora "Alice B. Kroeger Professor" na Drexel University iSchool. A sua pesquisa e interesses pedagógicos centram-se nos metadados, engenharia ontológica e ciência de dados com uma fundação em organização do conhecimento e recuperação de informação. Actualmente trabalha como directora no Centro de Pesquisa de Metadados CCI, que realiza pesquisa em metadados, semântica e ontologias. A Jane Greenberg é também uma cientista senior no Centro de Síntese Evolucionária Nacional (NESCent) em Durham, Carolina do Norte/USA, e fellow dos Dados 2014 no Consórcio Nacional para a Ciência dos Dados (Estados Unidos), onde dirige um projecto destinado a estudar os aspectos fundamentais do capital de metadados. Tem também um lugar de investigadora associada senior em Organização do Conhecimento na Escola dos Estudos de Informação, Universidade de Wisconsin, Milwaukee (Estados Unidos). É a investigadora do projecto na iniciativa "Ajudar a Engenharia do Vocabulário Interdisciplinar" (HIVE), que integra de uma maneira dinâmica terminologias dos dados ligados e apoia a indexação automática; e é ainda a co-investigadora do projecto do repositório Dryad para dados subjacentes a pesquisa científica publicada.

Jane Greenberg

is the Alice B. Kroeger Professor at the Drexel University iSchool. Her research and teaching interests center on metadata, ontological engineering, and data science, with a foundation in knowledge organization and information retrieval. She currently serves as director of CCI's Metadata Research Center, which advances research in metadata, semantics, and ontologies. Dr. Greenberg is also a senior scientist at the National Evolutionary Synthesis Center (NESCent) in Durham North Carolina, and a 2014 Data Fellow at the National Consortium for Data Science, where she is leading a project targeting fundamental aspects of metadata capital. She also holds a post as a senior associate researcher in Knowledge Organization in the School of Information Studies, University of Wisconsin, Milwaukee. She is the project investigator (PI) on the Helping Interdisciplinary Vocabulary Engineering (HIVE) initiative, which dynamically integrates linked data terminologies and supports automatic indexing; and she is a co-PI of the Dryad repository for data underlying scientific published research.

---




Adrian Ogletree, Drexel University, USA

Adrian Ogletree

Adrian Ogletree é o gestor de projectos de investigação do Cetro de Investigação de Metadados, na Unniversidade de Drexel. Um dos seus projectos de investigação é o desenvolvimento de uma ontologia para ciência dos materiais usando o HIVE (http://hive.cci.drexel.edu:8080/home.html). As suas áreas de interesse são a partilha de dados de investigação indexação automática, e bibliometria. Adrian Ogletree também trabalhou no projecto Dryad, nos serviços de bolsas digitais da Universidade de Duke, e na Biblioteca de Ciência de Kenan na Universidade do Norte da California, em Chapel Hill (USA). [Portuguese translation TBD]

Adrian Ogletree

Adrian Ogletree is the Research Project Manager at the Metadata Research Center, located at Drexel University. One of her current research projects is developing an ontology for materials science using HIVE (http://hive.cci.drexel.edu:8080/home.html). Her areas of interest include research data sharing, automatic indexing, and bibliometrics. She has also worked at Dryad, Duke University's Digital Scholarship Services, and the Kenan Science Library at the University of North Carolina, Chapel Hill.

---

Resumo da Apresentação
Presentation Abstract

---

Um relatório de actividades relacionadas com metadados na Aliança de Dados de Pesquisa (RDA). Presentemente na RDA nalguns grupos de trabalho e grupos de interesse estão a trabalhar em iniciativas interessantes que são relevantes para os metadados para dados científicos, incluindo identificações persistentes, citação de dados, metadados de proveniência e muitos outros. O relatório fornecerá uma introdução a estas iniciativas.
A report of metadata related activities at the Research Data Alliance (RDA). Currently a number of working groups and interest groups at RDA are working on some interesting initiatives relevant to metadata for scientific data, including persistent identifications, data citation, provenance metadata, and many others. The report will provide an introduction to these initiatives.

---
Background do Apresentador
Presenter Background

---




Alex Ball, Digital Curation Center, UK

Alex Ball

trabalha para o Centro de Curadoria Digital RU (DCC) com base na Universidade de Bath (Reino Unido). As suas áreas de interesse incluem a gestão de dados de pesquisa com um foco especial nos dados de engenharia, a comunicação de dados científicos e arquivo na Web. O seu principal interesse está nos metadados científicos: as suas publicações incluem um estudo no Âmbito do Perfil de Aplicação de Dados Científicos, e é o coordenador de metadados para o projecto de desenvolvimento do Serviço de Descoberta de Dados de Pesquisa do RU, e o que faz a manutenção do Catálogo de Metadados Disciplinares. Em ligação com este último, foi co-director do Grupo de Trabalho para o Directório de Padrões de Metadados da aliança RDA. É editor de produção da Revita Internacional de Curadoria Digital.

Alex Ball

works for the UK Digital Curation Centre (DCC) and is based at the University of Bath. His areas of interest include research data management with a particular focus on engineering data, the scholarly communication of data, and Web archiving. His primary interest is in scientific metadata: his publications include a Scientific Data Application Profile Scoping Study, and he is the metadata coordinator for the UK Research Data Discovery Service development project and maintainer of the DCC Disciplinary Metadata Catalogue. In connection with the latter he co-chaired the Research Data Alliance (RDA) Metadata Standards Directory Working Group. He is the production editor of the International Journal of Digital Curation.

---

Resumo da Apresentação
Presentation Abstract

---

O directório de padrões dos metadados para dados de pesquisa científicos. Este é o projecto completado pelo Grupo de Trabalho do Directório de padrões dos metadados na RDA. A apresentação apresentará actualizações no objectivo deste projecto, desenho e implementação e planos futuros para esta ferramenta.
The metadata standards directory for scientific research data. This is the project completed by the Metadata Standards Directory Working Group at RDA. The presentation will provide updates on the goal of this project, design and implementation, and future plans for this tool.

---
Background do Apresentador
Presenter Background

---




John Kunze, Identifier Systems Architect, California Digital Library, USA

John Kunze

é um tecnólogo da biblioteca digital da California (CDL), nos Estados Unidos. Tendo uma formação de matemática e ciências da computação, John Kunze escreveu um pacote de software que vem pré-instalado no sistemas operativos Linux e Apple. John Kunze contribui para a normalização dos URL, metadados da Dublin Core, e arquivamente Web. John Krunze realiza análise, design, programação, liderança e apoio na comunicação em muitas actividades de indentificação digital e de metadados da CDL.

John Kunze

is a technologist for the California Digital Library (CDL). With a background in computer science and mathematics, he wrote software that comes pre-installed on Linux and Apple operating systems. He has also contributed heavily to the standardization of URLs, Dublin Core metadata, and web archiving. John provides analysis, design, programming,leadership, and communications support for many of CDL's digital identifier and metadata activities.

---

Resumo da Apresentação
Presentation Abstract

---

Esta palestra descreve uma nova forma de construir vocabulários de metadados que deverá alcançar melhores resultados a um custo mais baixo do que as abordagens tradicionais. O YAMZ.net, nascido da iniciativa com 10 anos DataONE (estando a criar uma rede global de centros de dados científicos), criou um dicionário de metadados online que foi construído de uma forma comunitária, sendo multi-domínio. O YAMZ.net contém termos de qualquer campo de estudo e de qualquer parte do "discurso de metadados" - nomes de elementos, valores de elementos, esquemas, codificações, etc. Cada termo começa como sendo "Vernacular" (ainda em evolução), pode ser promovido a "Aprovado" (sem evolução), e pode tornar-se "Obsoleto", mantendo ao longo deste processo sempre o mesmo URI. Qualquer pessoa pode registar-se e publicar os seus termos de metadados e definições, mesmo estando a competir com os mesmos termos que outros já tenham publicado. Um sistema de votação baseado em reputação cria um sistema por meritocracia.
This talk describes a new way to build metadata vocabularies that should achieve better results at lower cost than traditional approaches. Born out of the 10-year DataONE initiative (which is establishing a global network of scientific data centers), the YAMZ project created on online metadata dictionary that is crowd-sourced and cross-domain. YAMZ.net contains terms from any field of study and from any part of "metadata speech" -- element names, element values, schemes, encodings, etc. Each term starts out as Vernacular (still evolving), may be promoted to Canonical (no longer evolving), and may be Deprecated, but it always retains the same globally unique persistent identifier. Anyone can login and publish their own metadata terms and definitions, even if they're competing with the same terms that others have published. Reputation-based voting encourages a true meritocracy.

---
Background do Apresentador
Presenter Background

---




Amy Barton, Pursue University, USA

Amy Barton

é membro da Faculdade das Bibliotecas da Universidade de Purdue com o foco de investigação nos metadados, descrição de dados, documentação de dados e troca de dados no contexto dos dados de pesquisa. O objectivo da sua investigação é identificar novas perspectivas e aplicações nestas áreas, que optimizarão a descoberta e re-utilização dos dados de pesquisa, fazendo assim avançar a pesquisa e a comunicação científica.

Amy Barton

is a a member of the Libraries Faculty at Purdue University with a research focus in metadata, data description, data documentation, and data exchange in the context of research data. Her goal in research is to identify new approaches and applications in these areas that will optimize research data discovery and reuse, thus progressing research and scholarly communication.

---

Resumo da Apresentação
Presentation Abstract

---

O Grupo de trabalho de metadados DataCite tem está ocupado em actualizar o esquema de metadados e em desenvolver um perfil de aplicação Dublin Core – DataCite. Também começou o trabalho sobre o desenvolvimento de um perfil RDF DataCite. Este relatório actualizará a comunidade de metadados e os outros intervenientes sobre os trabalhos que se completaram ou que estão em desenvolvimento.
The DataCite Metadata Working Group has been engaged in updating the metadata scheme, and developing a Dublin Core—DataCite application profile. Additionally, work has begun on developing a DataCite RDF profile. This report will update the metadata community and stakeholders on works completed and in progress.

---
Referências | References
DC-SAM Wiki: http://wiki.dublincore.org/index.php/DCMI_Science_And_Metadata
Mailing list: https://www.jiscmail.ac.uk/cgi-bin/webadmin?A0=DC-SCIENCE
---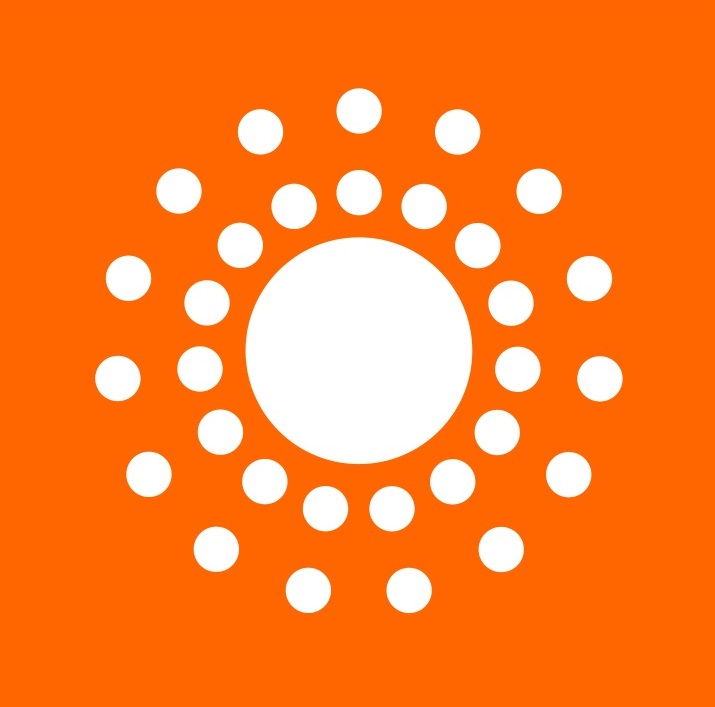 DCMI's work is supported, promoted and improved by « Member organizations » around the world:
---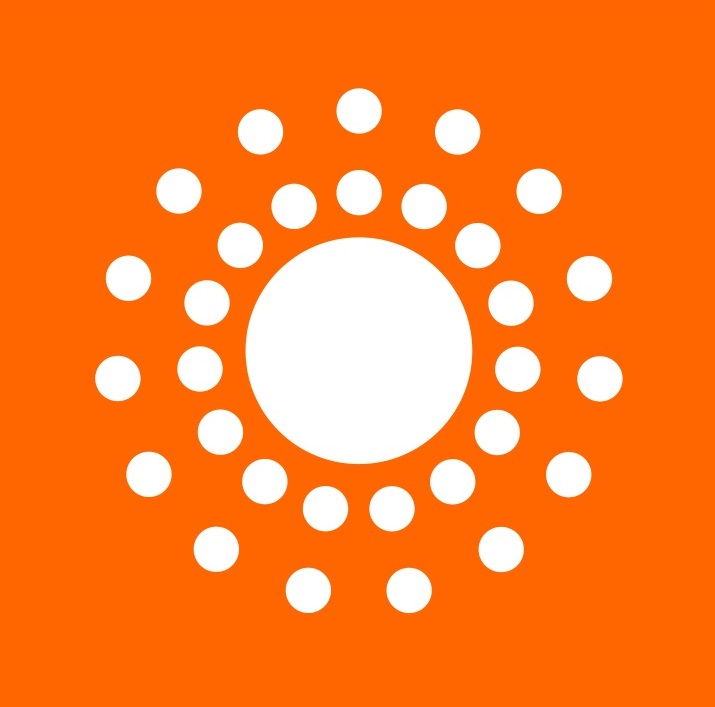 DCMI's annual meeting and conference addresses models, technologies and applications of metadata