Current Conferences
Washington, D.C.
Washington, D.C.
October 26, 2017 – October 29, 2017

Hyatt Regency
Washington D.C. (Crystal City, Virginia)
2799 Jefferson Davis Highway, Arlington, VA
« Map Location »
Advancing metadata practice: Quality, Openness, Interoperability
Following up on DC-2016 in Copenhagen, with its look towards the changing role of metadata in the Second Machine Age, this year's conference will focus on technologies and practices that are advancing how we can create and manage good metadata. Interoperability and openness have been guiding principles of the DCMI community for over twenty years, and these principles have evolved through the development of Semantic Web standards and Linked Open Data. A deluge of new data sources is magnifying the perennial challenge of metadata quality but also inspiring the development of innovative tools, practices, and solutions, the focus of this year's conference.
In conjunction with each conference, the DCMI community holds an Annual Meeting at which DCMI citizens discuss ongoing work in areas such as vocabulary management, website design, and RDF validation. Together, the Conference and Annual Meeting provide opportunities for seasoned professionals, newcomers, students, apprentices, and early career professionals to share knowledge and experience. The meeting is a venue for practitioners in public- and private-sector initiatives to network and compare notes. Following the pattern of last year's conference in Copenhagen, DC-2017 will overlap with the annual meeting of ASIS&T, providing additional opportunities for professional interaction.
These gatherings advance DCMI's mission of promoting the interoperability and harmonization of metadata, from element schemas and Semantic Web vocabularies to application profiles, ontologies, and knowledge organization systems.
Program Committee Chairs
Carol Jean Godby, Senior Research Scientist, OCLC Research
Mike Lauruhn, Disruptive Technology Director, Elsevier Labs
---
#dcmi17
General Schedule
Thursday, 26 October (Conference)

Opening, Keynote, Presentations, Papers, Special Sessions
& Posters/Reception

Friday, 27 October (Conference)

Presentations, Papers & Special Sessions

Saturday, 28 October (Conference)

Workshops & Tutorials
Sunday, 29 October (Annual Meeting)

DCMI Boards & Committees
---

Extended Deadlines

Panels (Special Sessions)

Submission Deadline: 29 May 2017 12 June 2017
Author Notification: 12 June 2017 26 June 2017
Final Copy: 18 September 2017

Workshops & Tutorials

Submission Deadline: 29 May 2017 12 June 2017
Author Notification: 12 June 2017 26 June 2017
Final Copy: 18 September 2017

Peer-Reviewed: Papers, Project Reports & Posters

Submission Deadline: 29 May 2017 12 June 2017
Author Notification: 21 August 2017
Final Copy: 18 September 2017

Presentations on Metadata

Submission Deadline: 29 May 2017 12 June 2017
Author Notification: 21 August 2017

NKOS Workshop

Submission Deadline: 30 June 2017 18 July 2017
Author Notification: 15 August 2017
« NKOS Call for Presentations & Demos »
---
 

Sayeed Choudhury
Johns Hopkins University

G. Sayeed Choudhury is the Associate Dean for Research Data Management and Hodson Director of the Digital Research and Curation Center at the Sheridan Libraries of Johns Hopkins University. He has oversight for data curation research and development and data archive implementation at the Sheridan Libraries at Johns Hopkins University. Choudhury is a President Obama appointee to the National Museum and Library Services Board. He is a member of the Executive Committee for the Institute of Data Intensive Engineering and Science (IDIES) based at Johns Hopkins. He is also a member of the Board of the National Information Standards Organization (NISO) and a member of the Advisory Board for OpenAIRE2020. He has been a member of the National Academies Board on Research Data and Information, the ICPSR Council, the DuraSpace Board, Digital Library Federation advisory committee, Library of Congress' National Digital Stewardship Alliance Coordinating Committee, Federation of Earth Scientists Information Partnership (ESIP) Executive Committee and the Project MUSE Advisory Board. He is the recipient of the 2012 OCLC/LITA Kilgour Award. He has testified for the Research Subcommittee of the Congressional Committee on Science, Space and Technology.
[« Read full biography »]
---
DC-2017 Activities
In addition to the peer reviewed papers, project reports and posters, a growing array of exciting Tutorials, Workshops & Special Sessions are under development to engage metadata researchers and practitioners in the latest innovations in modeling, design, technologies and best practices.
---
Special Sessions
---

Title: Taming the Graph: Profiles over Linked Data
Day/Time: Friday, 8:30-5:30
Venue: TBA
Abstract: The idea of application profile was proposed at a Dublin Core workshop in 2000 as a way to customize metadata for specific application domains, mixing-and-matching multiple metadata vocabularies as needed, and to share these customizations within communities of practice. This day-long event will start with a look back at how the discourse around profiles has evolved since 2000, then it will examine new technologies that can help us tame the boundless sea of Linked Data with controlled metadata. This event is sponsored by the DCMI, which participates in W3C efforts to develop standards relevant to profiles and seeks direction for its future work, and by LD4, a coordinated program to advance the use and utility of linked data in research and cultural heritage organizations, especially libraries.
Presenters:
Morning Session 1: The Role of Profiles (90 min)

"Application Profiles" since DC-2000

Tom Baker, DCMI

Pieces of the profile puzzle

Karen Coyle, Consultant

Profiles and Data Quality

Stefanie Rühle, SUB Goettingen

Morning Session 2: Developing and Using Profiles (90 min)

Requirements for BIBFRAME profiles

Kirk Hess, Library of Congress

Structured methods for developing profiles

Mariana Malta, Polytechnic of Oporto

Agile, data-driven methods for developing profiles

Eric Prud'hommeaux, World Wide Web (W3C)

Discussion

Afternoon Session 1: Expressing and Profiling Data (90 min)

JSON-LD: The data syntax and its uses

Gregg Kellogg, Consultant at Spec-Ops

ShEx: the Shapes Expression Language

Eric Prud'hommeaux, World Wide Web (W3C)

Afternoon Session 2: Sharing profiles (90 min)

Documenting profiles and vocabularies on the Web

Paul Walk, Edinburgh University

Maintaining RDF vocabularies in spreadsheets

Gregg Kellogg, Consultant at Spec-Ops

Answering the questions posed
« More info...»
---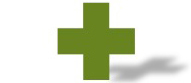 Title: Linked Data for Production (LD4P): Technical services workflow evolution through Tracer Bullets
Day/Time: Thursday, 1:30-3:00
Venue: TBA
Abstract: Linked Data for Production (LD4P) is a Mellon-supported collaboration between six institutions (Columbia, Cornell, Harvard, Library of Congress, Princeton, and Stanford) to begin the transition of technical services production workflows to ones based in Linked Open Data (LOD). This first phase of the transition focuses on the development of the ability to produce metadata as LOD communally, the enhancement of the BIBFRAME ontology to encompass the multiple resource formats that academic libraries must process, and the engagement of the broader academic library community to ensure a sustainable and extensible environment. As its name implies, LD4P is focused on the immediate needs of metadata production such as ontology coverage and workflow transition. The focus of LD4P is on the identification, evaluation and adaption of existing viable tools to immediate production needs. A related project, LD4L-Labs, focuses on solutions that can be implemented in production at research libraries within the next three to five years. Their efforts focus on the enhancement and development of existing or new linked data creation and editing tools, exploration of linked data relationships, analysis of the graph to directly improve discovery, BIBFRAME ontology development, piloting efforts in URI persistence, and metadata conversion tool development needed by LD4P and the broader library community.
As part of LD4P, Stanford is leading the development of a Performed Music Ontology and is converting four key technical services production pathways from MARC-based to RDF-based in a project called the Tracer Bullets. In this panel, we will discuss our work on these projects, highlighting achievements and difficulties of current efforts, as well as plans for future work.
Panel Presenters:
Introduction

Philip Schreur, Stanford University

Workflow Analysis

Arcadia Falcone, Stanford University

MARC Data Enhancement and Conversion

Josh Greben, Stanford University
Nancy Lorimer, Stanford University

Tooling

Josh Greben, Stanford University
Nancy Lorimer, Stanford University

Digital Repository

Christina Harlow, Stanford University
« More info...»
---
Workshops & Tutorials
---

Workshop Title: NKOS Workshop
Day/Time: Saturday, 8:30-5:30
Venue: TBA
Workshop Facilitators:
Joseph Busch

, Consultant


Gail Hodges

, Information International Associates
Abstract: The 11th U.S. Networked Knowledge Organization Systems (NKOS) Workshop will include: (1) Presentations, typically 20 minutes plus discussion time on work related to the themes of the workshop (see below); and (2) Demonstration on work related to the themes of the workshop.
Announcement of the Presentations and Demonstrations will be made in mid-August.
Workshop Themes:
Research Data Management

Issues related to controlled vocabularies, name authority, taxonomy, and other KOS to enable access to collections, e.g., in order to be able to replicate scientific results. What are the KOS requirements related to data storage and preservation; and communication, coordination and collaboration to support librarian and researcher needs?

Aggregation.

The objective of linked open data is to provide distributed access to vocabularies and content that uses vocabularies. Actually using vocabularies to aggregate distributed content is a special case that reconstructs collections that are now dispersed. Examples include Renaissance artist sketchbooks, natural history collections from enlightenment humanists, etc.

Metadata Enrichment.

This theme relates to reusing existing metadata sources and adding additional controlled vocabularies, name authority, taxonomy, and other KOS to create new resources. E.g., building a new data resource based on selecting content from the Code of Federal Regulations and enriching the collection by adding new vocabularies.

Authority Control.

How does authority control work in a global linked data community? What agencies should and are willing to be responsible for the names of public agencies, companies, subsidiaries, brands and trademarks, and artists who constitute a national group based on birth place and/or area of activity.

Metrics and Quality.

How are controlled vocabularies, name authority, taxonomy and other KOS quantified and qualified? What are the appropriate dimensions of use and validation. Does Google Analytics have a role? Are there other methods and practical applications?

Life Cycle Management.

What is the common lifecycle of terms within controlled vocabularies, name authority, taxonomy and other KOS? What are the downstream impacts and best practices for handling of vocabulary changes?
« More info...»
---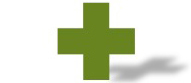 Workshop Title: Metadata 2020: Accelerating Scholarly Discovery
Day/Time: Saturday, 8:30-12:30
Venue: TBA
Workshop Facilitators:
Clare Dean

, Metadata 2020


Eva Méndez

, Universidad Carlos III de Madrid
Abstract: All of those who are involved in scholarly communications have the same end goal: to conduct, facilitate and/or communicate research, and have that research be discoverable. Whether they're funders, authors, preprint servers, publishers, libraries, repositories; or the numerous tools seeking to add value through search, discovery, annotation, or analyses; so many of these organizations contribute along the way but often important details get mistyped, misrepresented, or missed out entirely.
We envision a future with better metadata, not only increasing discoverability of content, but also benefiting reputation management, attribution, discoverability, efficiency, data reproducibility and reusability, in addition to future services that don't yet exist!
A group of organizations from all over the world (including Crossref, DataCite, ORCID, OpenAIRE, California Digital Library, Wikimedia, OCLC among others) have come together to rally the community around this critical issue in scholarly communications: sharing richer metadata. Working together we can build on existing efforts to make research more discoverable. Metadata 2020 is an advocacy campaign, aiming to facilitate the collaboration of all in the scholarly communications chain to consistently improve metadata to enhance discoverability, facilitate new services, and create efficiencies with the ultimate goal of accelerating scholarly discovery.
In this workshop, we seek input from librarians, publishers, aggregators, service providers, funders, data repositories and researchers, to share user stories and insights about the journey that metadata takes, and to help prioritize goals and tactics for Metadata 2020. Metadata 2020 is a campaign that is bigger than just one organization or sector, but a collective responsibility shared by us all.
« More info...»
---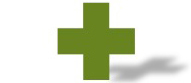 Workshop Title: Using Omeka S To Create and Share Cultural Heritage Linked Open Data
Day/Time: Saturday, 1:30-5:30
Venue: TBA
Tutorial Instructor:
Patrick Murray-John

, Roy Rosenzweig Center for History and New Media, George Mason University
Abstract: Omeka S is a fundamental rewrite of the popular Omeka Classic web publishing system for cultural heritage organizations. In this tutorial, we will describe the decisions we made in our renewed effort to improve metadata creation and dissemination. We will also have hands-on time for participants to use Omeka S and provide feedback on our metadata creation workflow.
In 2012, the Roy Rosenzweig Center for History and New Media (RRCHNM) at George Mason University (GMU) started developing a new version of our popular open-source web-publishing platform, Omeka (Classic), that was designed specifically with the principles of Linked Open Data (LOD) in mind. Developed for medium and larger GLAMs, Omeka S uses JavaScript Object Notation-Linked Data (JSON-LD) as its native data format, which makes it possible to enmesh Omeka S in the LOD world. Every Omeka S Resource (item, item set, media) has a URI, and the core software includes the following Resource Description Framework (RDF) vocabularies, which maximizes its data interoperability with other data publishers: Dublin Core Metadata Initiative (DCMI) Terms, DCMI Type, The Bibliographic Ontology (BIBO), and The Friend of A Friend Vocabulary (FOAF). In our progress toward ensuring and maintaining interrelationships between humanities data, connectors between Omeka S and other systems will ensure that LOD is maintained. For example, the connector to Fedora fosters import of both Fedora's own vocabulary, and the W3C Recommendation Linked Open Data Vocabulary that it rests on. Together, these features prepare data in Omeka S to be fully embedded in the semantic web.
In this tutorial we will walk through these and other aspects of Omeka S Item creation, with emphasis on LOD principles. We will also look at the features of Omeka S that ease metadata input and facilitate project-defined usage and workflows. In accordance with our commitment to interoperability, we will describe how the API for Omeka S can be deployed for data exchange and sharing between many systems. Finally, we will describe how add-on modules can expand on these metadata features, including use of Library of Congress and Getty authority data, Rights Statements, and data expansion from Linked Open Data endpoints.
« More info...»
---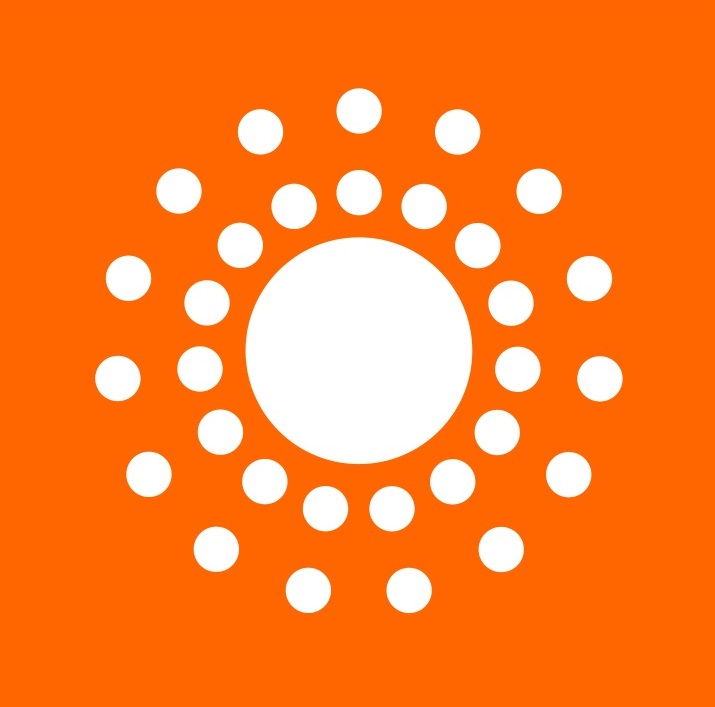 DCMI's work is supported, promoted and improved by « Member organizations » around the world:
---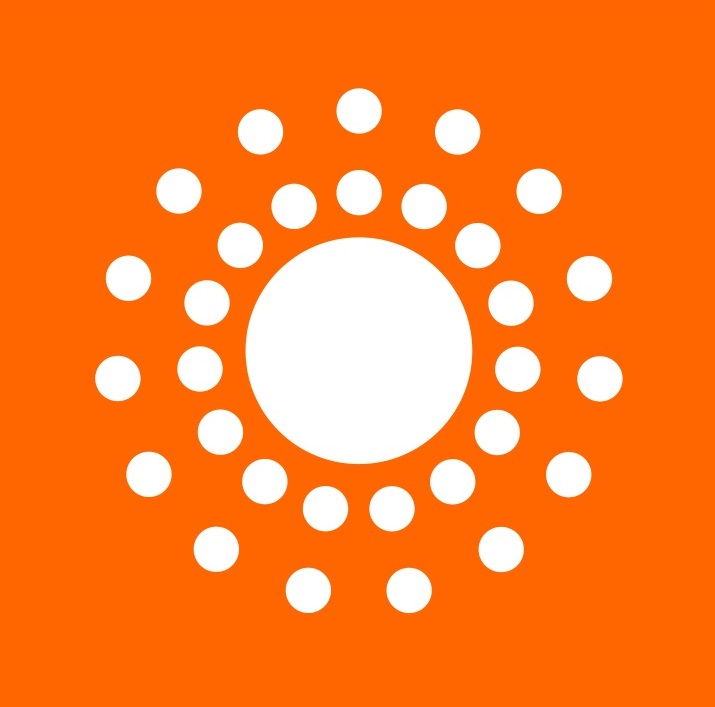 DCMI's annual meeting and conference addresses models, technologies and applications of metadata