Conference Archives
August 19, 2016 – August 19, 2016

| | |
| --- | --- |
| Meet us on Lanyrd | Register at Eventbrite |

IFLA World Library and Information Congress

82nd IFLA General Conference and Assembly

Dublin Core at 21 celebrates DC's amazing 21 year history and anticipates its future.

The Dublin Core originated in 1995 at a meeting at OCLC (in the very room where this IFLA Satellite event will also take place). This special event will bring a historical view of key people who were there when the Web was young, and Dublin Core was new, and evolving rapidly.

But the Web does not stand still. Presentations will also provide information on the latest metadata standards-related work underway by DCMI (The Dublin Core Metadata Initiative) and OCLC's current work with metadata models, standards, and technologies advancing the state of the art for libraries and archives.

Presenters will include metadata experts with long ties to Dublin Core including several who were at the original invitational meeting in 1995. A panel discussion will permit speakers to reflect on activities and trends past and present.

Attendees are invited to attend a complimentary reception and special unveiling following the presentation portion of the day.

FAQs

Sponsors

Supporter

Host

OCLC (This event will take place at the Conference Center at OCLC in Dublin, Ohio.)

What is included with registration?

Each registered attendee will receive a ticket to attend the event. A catered lunch—preceding the event's formal start - and afternoon refreshment will be provided.

The event will close with a beer and wine reception and a special unveiling.

What is the spoken language of the event?

English

Is there a detailed schedule for the event?

The schedule will appear on the lanyrd page

What are my transport/parking options for the event?

For information about transportation options, see the OCLC event page.

What are my hotel options for the event?

For information on hotel options, please see the the OCLC event page.

Is reduced pricing available for early registration?>

Yes. Reduced price tickets (early registration) are available through 30 June 2016 (or until tickets are sold out if the event sells out prior to 30 June).

Is my registration/ticket transferrable?

Yes. Please send an e-mail to

[email protected]

with the subject line, "Dublin Core at 21," to request a transfer.

Can I update my registration information?

Yes. Please note that your name badge will be based on the information you supply in your registration form.

How can I contact the organizer with any questions?

Please send an e-mail to

[email protected]

with the subject line, "Dublin Core at 21"

Is there social media for this event?

Yes! Go to this lanyrd page to let the world know you will be attending, like/follow the event facebook page and follow @dcmi_events for updates on this event and other DCMI events.
Shanghai Library

Shanghai, CN
June 20, 2014 – June 20, 2014
Seminar: Digital Humanities and Semantic Technologies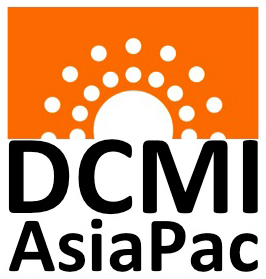 The sixth seminar of the Advanced Technologies in Libraries series and the first DCMI Regional Meeting held in China.
Place:

Shanghai Library


Time:

20 June 2014, 9:00-16:00


Registration:

Free — Now closed.

 

Program:

Morning:

Keynotes

Afternoon:

Presentations & Discussions

Organizer:

Sponsor: « The Digital Library Lab of Nanjing University »
---
---
June 23, 2014 – June 23, 2014
Making Metadata Work
Joint Meeting of
« ISKO UK » (UK Chapter of the International Society for Knowledge Organization),
« IRSG » (Information Retrieval Special Interest Group of BCS, the Chartered Institute for IT), and
« DCMI » (Dublin Core Metadata Initiative)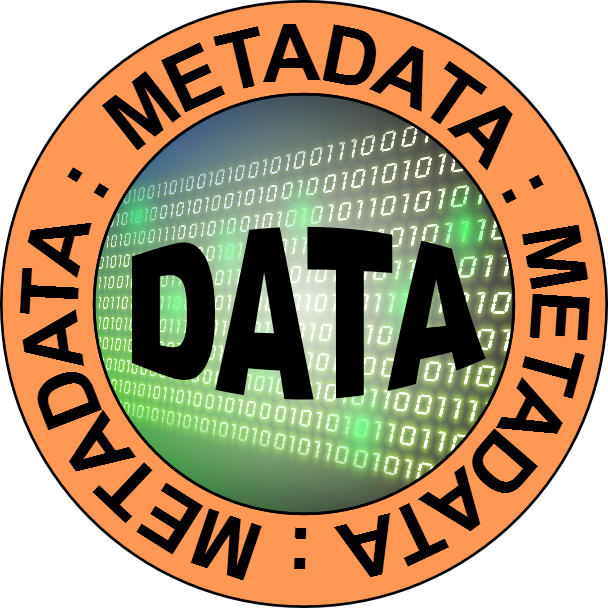 The concept of Metadata is growing up, as we find applications far more sophisticated than just reading the label on the tin. In the early days of the Dublin Core Metadata Initiative (DCMI) the most obvious aim was to enable us all to find stuff in the expanding Internet environment. Nowadays we see more opportunities in creating and exploiting linkages between diverse resources in a variety of networks, and in revolutionizing the media production workflow so that semantic connections support the user while removing inefficiencies.
Making Metadata Work will be a showcase for the latest developments in the evolution of the Semantic Web, exploitation of Knowledge Organization Systems (KOS), metadata annotation to aid workflow automation, information retrieval in networks of diverse media assets, Linked Data, and other opportunities for using metadata. The day will be modular: attendance in the morning is optional, with a choice of workshop or tutorial, while the afternoon programme is for everyone.
---
Monday 23rd June 2014
Wilkes Room—British Computer Society London Office
1st Floor, The Davidson Building
5 Southampton Street, London, WC2E 7HA
« Location map and directions »
Full day, including lunch and a choice of tutorial or workshop: €120 (or €70 for members of ISKO, IRSG or DCMI and for full-time students)
Afternoon only: €£60 (or €25 for members of ISKO, IRSG or DCMI and for full-time students)
---
August 15, 2013 – August 15, 2013
DCMI Workshop on RDA, DC and Linked Data
Thursday, 15 August 2013
Jurong Regional Library, National Library Board Singapore
Held in conjunction with IFLA World Library and Information Congress 2013
17-23 August 2013
National Library Board Singapore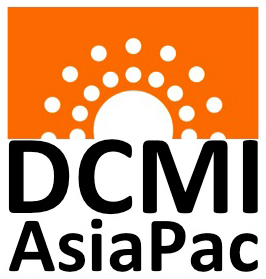 The DCMI-AsiaPac Workshop will be held a day before the IFLA IT Section's conference on "User interaction based on library linked data" on 16 August. IFLA WLIC itself will run from 17-23 August 2013. DCMI-AsiaPac is part of the Dublin Core Metadata Initiative's Regional Meetings Series. The workshop will raise awareness among librarians in the Asian region of the implementation of Resource Description and Access (RDA) and how library metadata (specifically DC) can be exposed as linked data to improve visibility & enhance collection usage. Our objective is also to build confidence among Asian librarians to work well in the digital arena and be comfortable enough to adopt new technologies that will help improve their libraries' services. A secondary objective is to build a community for the DCMI Asia task group where regular discussion and work on metadata matters can be established.
The theme for the workshop will be "RDA, DC and LOD" and it will be made up of 2 half-day seminars. The morning seminar will focus on introductory concepts which are very important for our region where most librarians are still working with MARC and are not exposed to linked data or Semantic Web technologies. The afternoon seminar will focus on implementation—what and how librarians can expose both their MARC and DC metadata as linked data.
---
Presentations
Karen Coyle's Presentations:
Sam Oh's Presentations:
---
---
British Library

St Pancras, London, GB
April 26, 2012 – April 27, 2012
April 2012 marks the fifth anniversary of the Data Model Meeting at the British Library, London attended by participants interested in the fit between RDA: Resource Description and Access and the models used in other metadata communities, especially those working in the Semantic Web environment. This meeting, informally known as the "London Meeting", has proved to be a critical point in the trajectory of libraries from the traditional data view to linked data and the Semantic Web.
DCMI-UK in cooperation with DCMI International as well as others will co-sponsor a one-day seminar on Friday 27 April 2012 to describe progress since 2007, mark the anniversary, and look to further collaboration in the future.
Speakers include participants at the 2007 meeting and other significant players in library data and the Semantic Web. Papers from the seminar will be published by DCMI and available freely online.
The London Meeting stimulated significant development of Semantic Web representations of the major international bibliographic metadata models, including IFLA's Functional Requirements family and the International Standard Bibliographic Description (ISBD), and MARC as well as RDA itself. Attention is now beginning to focus on the management and sustainability of this activity, and the development of high-level semantic and data structures to support library applications.
Seminar Resources:
» Speakers
» Program
» Presentations
---
The seminar will be preceded by inaugural meetings of the new « DCMI Vocabulary Management Community » and « DCMI Bibliographic Metadata Task Group » on Thursday, 26 April 2012 which will be open to all. Development of agendas for these Thursday 26 April meetings can be followed on the wikis for the « DCMI Vocabulary Management Community » and « DCMI Bibliographic Metadata Task Group ».
---
The final Report of the meeting can be found in in the Events section of the Cataloguing News column at « http://catalogingandclassificationquarterly.com/ccq50nr5-7.html (scroll way down) and will be published in Cataloging & Classification Quarterly »
---